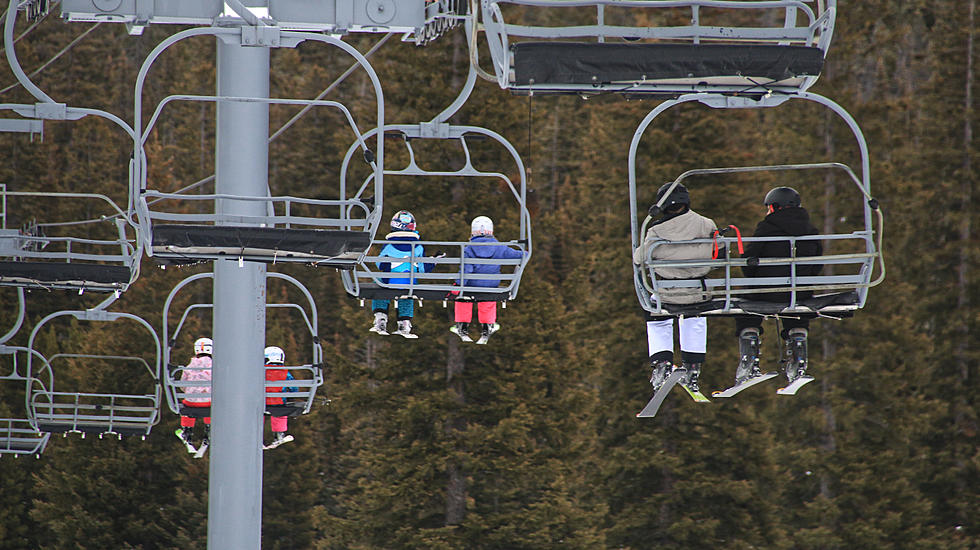 More Snow Keeps Montana Ski Resorts Open a Little Longer
Dennis Bragg photo
While a lot of people can't wait for this long winter to be over, skiers across Montana squeezed in a few more runs this weekend.
And with new snow falling at most of the resorts, it looks like there will still be a few resorts open into mid-April.
At Lookout Pass on the Montana-Idaho border, the resort was reporting 4-5 inches of new snow Friday, with snow continuing to fall. Lookout remains open 7-days a week through April 16th, depending on conditions.
The other "border resort", Lost Trail Powder Mountain, was also getting additional snow Friday, with 5 inches of new snow. We're entering the last week of operation at Lost Trail, with the always-fun Skiesta scheduled for April 1st. One can only imagine the costumes on April Fools' Day!
Discovery Ski Area near Philipsburg had only received a trace of new snow on Friday. But 80% of the resort's terrain is still open. Discovery is planning to stay operating through April 9th.
At Montana Snowbowl at Missoula, there were 2 inches of new snow at the base and 4 inches on top. 80% of the terrain is open, with the resort operating under spring hours from 10 am to 4:30 and the North Dakota Downhill event this weekend.
Up at Lakeside, Blacktail hadn't received any new snow, with a 53-inch base. But all the terrain is open. The resort is hosting its "Mountaintop Music" concert this Friday and next and plans to be open through April 16th, weather permitting.
Whitefish Mountain had also been bypassed by the new snow this week but is still running on a 90-inch base. Three events are coming on April 1st, the DREAM Adaptive Recreation's annual Shred-a-thon, the Corn Cup Slopestyle, and the Spring Brewfest. The wild 16th annual Pond skim, always a big favorite, will close the season on April 8th.
Finally, one of our favorite "hidden skiing" spots, Maverick Mountain west of Dillion got tons of new snow this week, with 11 inches falling. And it was still snow hard Friday morning. I couldn't find a firm date, but it sounded like this might be the last weekend, so be sure to call ahead. And remember that Maverick remains under a "boil water" advisory after a problem with its system cropped up last fall, so be sure to bring your own drinking water.
READ MORE: Best family ski deals in Montana
11 Montana Bumper Stickers You'll Want to Put on Your Car