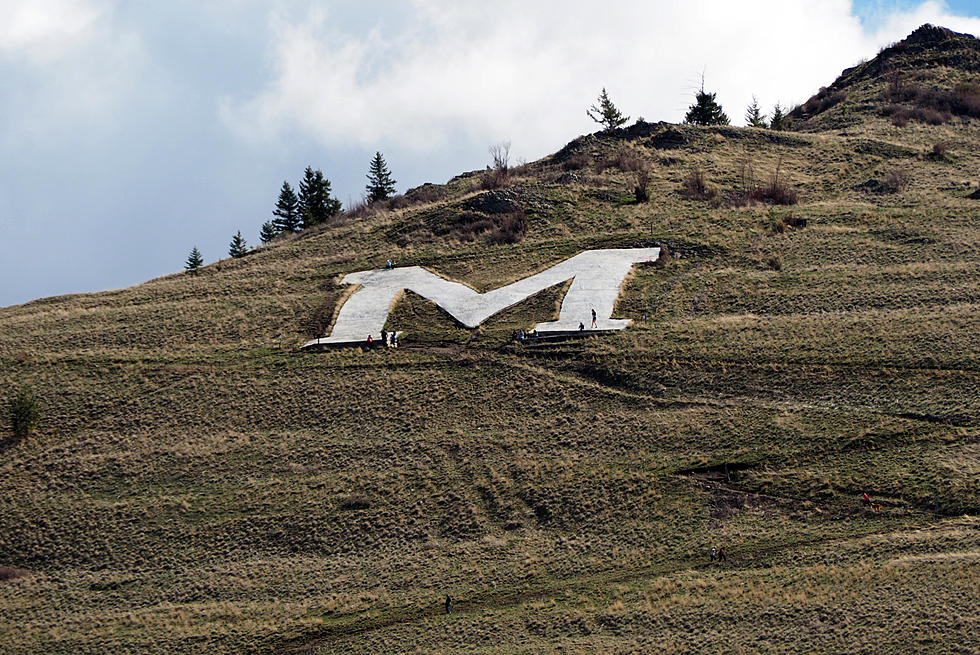 One Spot in Montana on List of Most Beautiful U.S. College Towns
Photo: Tan Curtis
I think it's safe to say we're all a bit biased when it comes to where we live. And that's not a bad thing, we should all be proud of where we call home. I'm always intrigued when I see a "best of" list and I'll scroll through to see what places made the cut. A lot of the time I'll think, "they must not know enough about us to see that we would easily make that list." But it's always a pleasant surprise to see when home sweet home is being mentioned as one of the best.
More love for Montana
In just the last week we've shared stories of places in Montana being recognized among the best hot springs in the country and one of the most relaxing places in the U.S. As I was bouncing around websites today I saw an article titled "15 of the Most Beautiful U.S. College Towns." My first thought was to wonder if the fine people at Travel Trivia were familiar with little ol' Missoula, Montana. And wouldn't you know it, we made their list! That's pretty cool when you figure just how many colleges and universities there are across the country. (Oh, if you were wondering, the article says that number is actually more than 5,000.)
Putting Missoula right up there with the big boys
Ann Arbor, Michigan. Gainsville, Florida. Chapel Hill, North Carolina. We're talking about the homes of some of the most well-known universities in the country. Those cities are a few of the names included in the list of beautiful college towns. And right next to them is Missoula, Montana - with the beauty that's found in our own backyard. Here is some of what the article had to say about Missoula:
In the summer, take a hike to the top of Mount Sentinel, marked by the giant "M" on the hillside overlooking the town, or head to the 61,000 acres of Rattlesnake National Recreation Area and Wilderness. Once winter comes, the mountain bike trails of the Snowbowl are transformed into cross-country skiing trails. On the edge of town, the Historical Museum at Fort Missoula showcases a number of preserved buildings that chart the town's history, from pioneer days to when the fort was used as an internment camp during World War II. Meanwhile, downtown is home to the children's theater, numerous art galleries, and plenty of restaurants and pubs.
Can you talk about Missoula and the University of Montana without mentioning gameday?
It's fun to see them mention things around Missoula. But this is an article about college towns and they didn't mention what a sight it is to see more than 25,0000 people packed inside Washington-Grizzly stadium to watch a Griz game! Now that's a thing of beauty in its own right.
LOOKING BACK: Photos of Missoula and How It's Changed
Check out these photos of how Missoula has changed over the past decade.
Airbnb Offers a Stay at This Awesome Cottage in Bonner, Montana
As the listing says, "Reconnect to nature at this transforming, off-grid, PET-FRIENDLY forest oasis." It's a tiny home in the middle of the woods but just a short trip away from many activities and destinations.
12 Actors Who Started As Extras In Movies And Television
These famous actors all began their on-screen careers with uncredited roles in movies and TV.