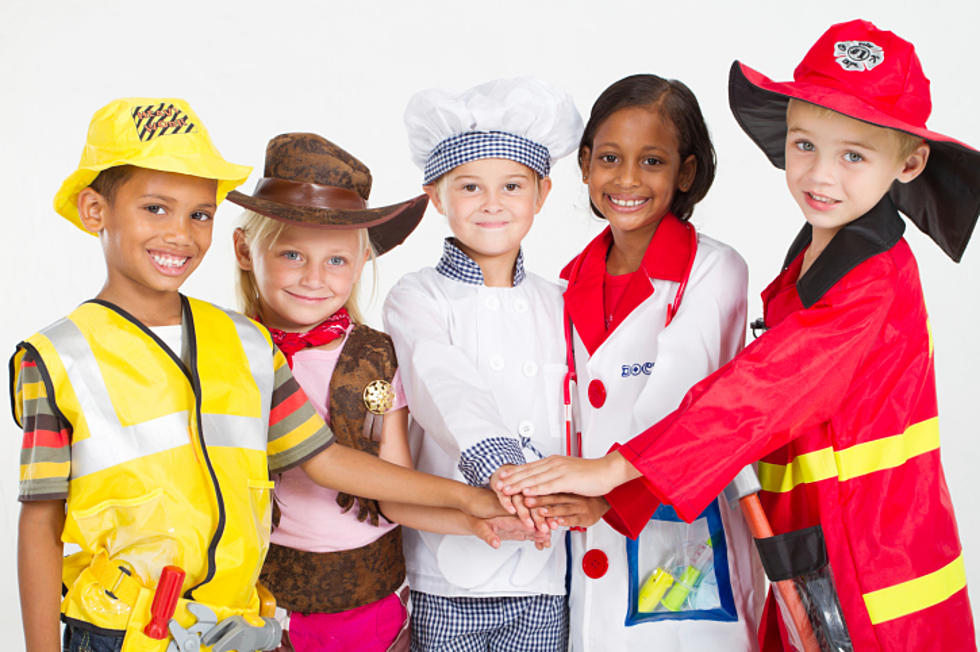 Missoula Family YMCA Hosts Virtual Costume Contest
Photo: Getty Images
Despite all the uncertainty over COVID-19 in the air - the excitement is building for Halloween. It falls on a Saturday this year, we'll see a full moon, and it lines up with the end of Daylight Saving Time........which means we get to have our Halloween fun right before we "fall back" and get an extra hour of sleep on Sunday. Yep, Halloween has a lot of good things going for it this year. All we're missing is places actually being able to throw parties with a bunch of people in attendance. Maybe next year.
Enter your number to get our free mobile app
When it comes to Halloween entertainment - our lineup of family activities keeps growing by the day!
The latest addition to the list is the Missoula Family YMCA virtual costume contest. Everyone is welcome to participate. Show off your costumes and you might just win a prize. And as an added twist - pictures you submit can be from this year as well as any Halloween costume from the past. See the complete details from the press release below.
---
 MISSOULA, Mont. – In lieu of its annual Hoot & Howl Halloween Bash, the Missoula Family YMCA is hosting a virtual costume contest that's open to the entire community.
"Our Y team loves Halloween and we wanted to find a safe way to still celebrate with the community," said Kat Franchino, the event's coordinator. "Costumes are one of the best parts about Halloween and we're so excited to host our first-ever virtual costume contest!"
The Y's virtual costume contest is open to Halloween-lovers of any age. People may email photos of their all-time best family-friendly Halloween costumes to the Y and the community will then vote for its favorites through the Y's Facebook page. Prizes will be awarded to the costumes with the most "likes."
"We also wanted to use this as an opportunity to support community businesses," said Franchino. "So many small businesses have been impacted by this pandemic. We're proud to pay it forward in a small way by awarding costume contest winners with gift cards to local businesses that have supported our Y's work over the years."
Entries are being accepted now through Oct. 23. Costumes may be from any year, but must be family-friendly. Interested individuals and families may email their all-time best Halloween costumes to ymca@ymcamissoula.org. Submissions will be shared in an album on the Y's Facebook page at https://www.facebook.com/missoulaymca and the community will be invited to vote for their favorite costumes from Oct. 24 to 31. Prizes will be awarded in early November.
---
Where To Get Halloween Costumes In Missoula