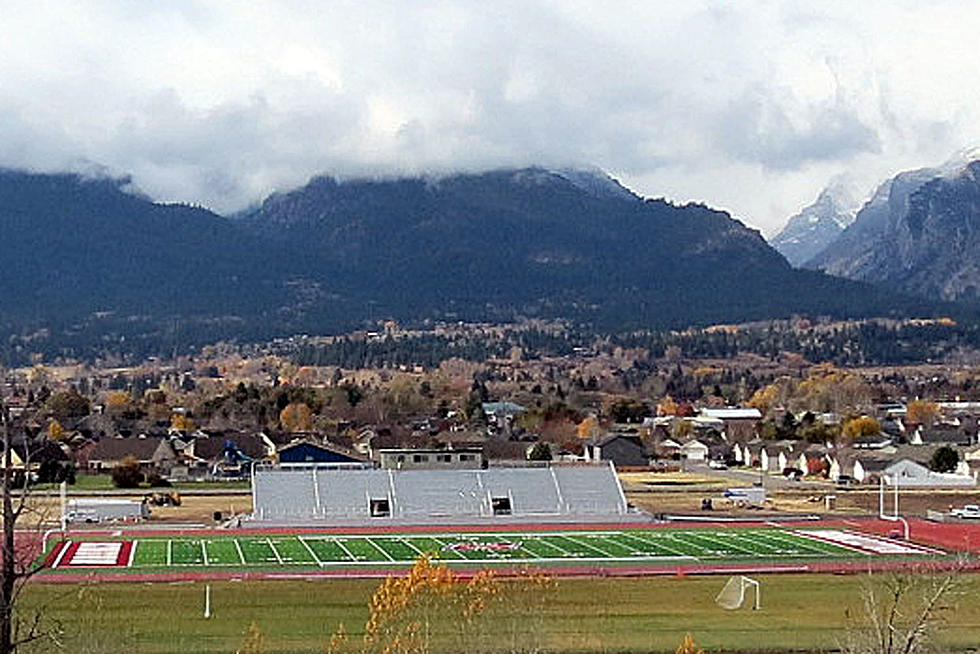 Hamilton Broncs to Host Miles City in Football Playoff
Hamilton Bronc Athletic Center. (KLYQ File Photo, Townsquare Media)
The Miles City team will make the long cross-state trip to Hamilton in the second weekend of Class A high school football playoffs Saturday, November 6th. The Cowboys will battle the Broncs at 1 p.m. at the Hamilton High School Stadium and the winner of the game goes on the Semi-Final game the weekend of November 12-13. It all will lead to the Championship of the Class A Montana teams November 20.
Last week, four teams had byes in the playoffs, due to their winning results in the regular season. Fans of Hamilton, Laurel, Polson and Lewistown were watching the scores to see who was advancing in the playoffs.
The results last weekend - Miles City (Custer County) squeaked by Columbia Falls 21 to 20, Billings Central overwhelmed Libby 54 to 12, Sidney won a close one against Dillon 17 to 14 and it was Frenchtown over Whitefish 24 to 13. So, the pairings for week two are Laurel hosting Frenchtown, Polson hosting Billings Central, Lewistown hosting Sidney and, of course, Hamilton hosting Miles City.
Tickets for the Hamilton-Miles City Quarter-final game go on sale Tuesday, November 2, at the Hamilton High School office. A reminder, individual and conference passes are not honored at the post-season games. The Montana High School Association determines the prices, which are $7 for adults and $6 for students. And, KLYQ will have the game on the air at 1240 AM radio, at www.klyq.com and on the free KLYQ cellphone app.
Elsewhere:
In Class B football, Florence-Carlton dominated Cut Bank 37 to 0 last weekend to advance in their post-season journey. And, in Class A Volleyball, the Corvallis Blue Devils won the Southwestern A tournament. Dillon was second, Stevensville placed third and Hamilton was fourth.
LOOK: Photos of Montana's Own 'Earthship'
A new Airbnb in Big Sky, Montana gives you the chance to have a totally off-grid experience.
Every Steven Spielberg Movie, Ranked