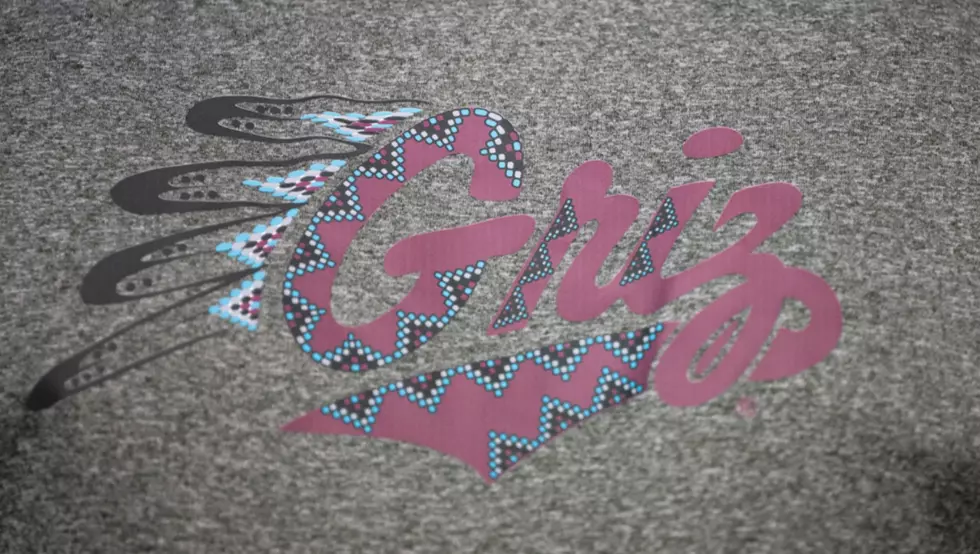 New Grizzly Basketball Jerseys Honor Montana's Native Americans
Image courtesy of U of Montana Sports Information
If turquoise is the happiest stone, its color must bring much joy. And so it is honored among many Native American cultures.
And while we Montana Grizzly basketball fans bleed maroon and silver, a couple of very special events will transform the look of both the Griz and Lady Griz, at least for one night. Help recognize and celebrate the University of Montana's close history with Native American and Indigenous peoples.
UM Sports Information tells us that the Griz and Lady Griz will be hosting their first "N7" basketball games. The N7 program is a Nike initiative, which was headed by Fort Peck, Montana, native Sam McCracken. Montana is a Nike-affiliated school.
N7 showcases "Nike's long-time commitment and mission to inspire and enable two million Native America and Aboriginal youth in North America to participate in sport and physical activity." The University of Montana has one of the highest enrollment rates of Native American students in the United States, and is one of the leading universities to offer Native American Studies as a major.
No, your eyes are not playing tricks on you. UM says the customized turquoise uniforms, which is a color that symbolizes friendship and fellowship in Native American cultures, will be worn for two games this season: Saturday, January 28 (Lady Griz) and Saturday, February 4 (Griz). The uniforms were created by Nike, but even more exciting is the background of the designer himself, and his ties to the university.
The special logo was designed by UM alum and graphic designer Benji Headswift. Benji is a member of the Northern Cheyenne tribe and took the huge step to leave his hometown of Lame Deer to study at UM.
This is the first of at least three seasons that the Griz and Lady Griz plan to hold special N7 turquoise games. The officially licensed Nike apparel is also available to fans at the UM Bookstore on campus, The M Store in downtown Missoula, Scheels in Southgate Mall, and a variety of other local outlets.
A portion of the proceeds will support UM's Kyiyo Pow Wow, one of the oldest student-run powwows in the nation. Congratulations to Benji Swift on his awesome design and GO GRIZ!
LOOK: The oldest cities in America
Though the United States doesn't have as long of a history as some Old World countries, it still has plenty of historical charm.
Stacker
brings you a list of the 50 oldest cities in America.
Get to Know Missoula A to Z
All about Missoula, Montana.