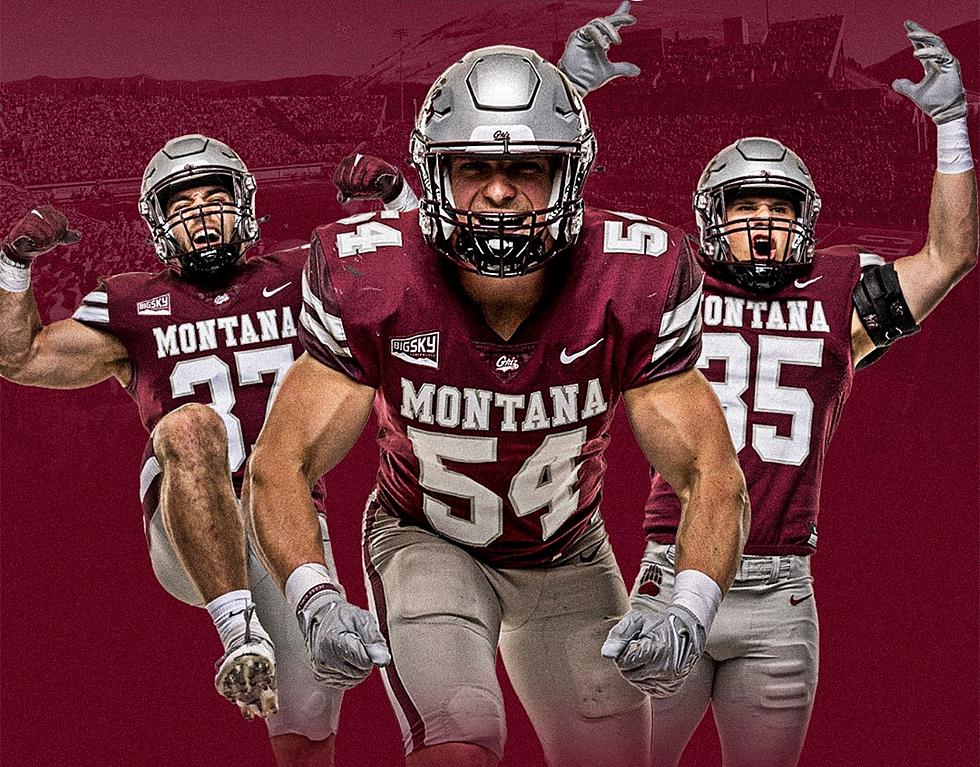 Three Cheers for Montana Grizzly Big Sky Academic Champion Teams
Image courtesy of U of Montana Sports Information
There's lots to celebrate when it comes to outstanding achievements by the "Student" part of Student Athletes.
And judging by the results of awards presented by the Big Sky Conference, the University of Montana Grizzlies have a lot to celebrate and to be proud of. They've stepped up and definitely represented their school well for this first-of-its kind distinction in the conference.
U of M Sports Information tells us that the Griz won three of the 14 newly established Big Sky Conference Team Academic Champions awards, announced by the conference office today (Tuesday). The Team Academic Champions award goes to the program with the highest GPA over the previous academic year in each Big Sky sport.
Winning the first-ever award in their respective sports were Montana's football, men's tennis and softball programs. The Grizzlies claimed the second-highest total in the Big Sky, behind Idaho.
In a press release, Big Sky Conference Commissioner Tom Wistrcill was quoted as saying, "Our Strategic Plan calls for finding new and unique ways to honor our student-athletes for their academic successes. Congratulations to the teams recognized with this first-of-its-kind distinction in our league's history. We look forward to this becoming an annual tradition."
Coach Bobby Hauck's football team had a GPA of 3.31 for the 2022-23 academic year, with 43 players earning Academic All-Big Sky honors.
Coach Jason Brown's men's tennis team had a GPA of 3.81 in 2022-23. Six of his players were named Academic All-Big Sky.
Coach Melanie Meuchel's softball team had a GPA of 3.61, with 12 players earning Academic All-Big Sky honors.
The three programs also combined for seven College Sports Communicators Academic All-District selections.
Congrats to all our Griz! Here is a complete list of the 2022-23 Team Academic Champs:
Men's Basketball: Idaho State
Women's Basketball: (Tie) Idaho & Northern Colorado
Men's Cross Country: Idaho
Women's Cross Country: Weber State
Football: Montana
Men's Golf: Idaho
Women's Golf: Portland State
Soccer: Idaho State
Softball: Montana
Men's Tennis: Montana
Women's Tennis: Weber State
Men's Track & Field: Idaho
Women's Track & Field: Portland State
Volleyball: Idaho
Most popular grocery stores in America
11 Montana Bumper Stickers You'll Want to Put on Your Car