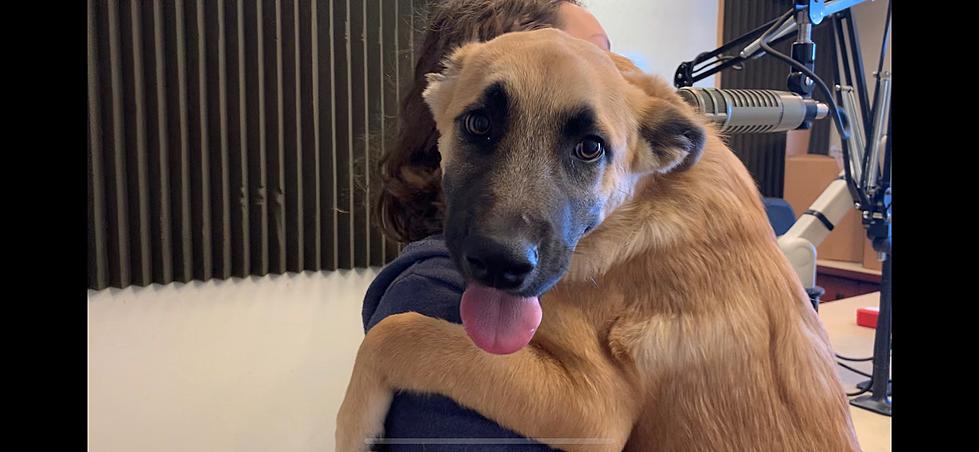 Smiley Selena Needs Hugs and a Montana Home
Townsquare Media; Ashley Warren
After this week's "Take Me Home Tuesday" on KYSS FM, we're convinced we may have found the dog that will never run out of hugs.
Allison Kadler of the Humane Society of Western Montana brought Selena by the studio and the visit turned into a real love fest, with plenty of hugs and cuddles.
"Selena is beautiful," Kadler said as she tried to find the microphone around all the "kisses". "She's about four months old, a female, probably a Shepard mix. She's a gorgeous girl and she's been with us a couple of weeks, so we're hoping to find her a home soon."
Selena has the classic Shepard face, with a dark nose and eyebrows. But the rest is a golden color, more typical of a yellow lab.
"She's going to be between medium and large. Up to 45 (pounds), that's a mixed breed, and then anything beyond that is a large breed," Allison explained.
Given the cuddles and attention, I had to ask whether Selena is best suited for a new owner that can give her time and attention.
"Yes, I would think so," Allison answered. "She's going to really want attention from people and need some socialization with other dogs and cats. Whoever you have at home since she's still a. Little girl. Still learning the world."
If you're looking for something different in a dog, the Humane Society has a number of upcoming adoption events.
"We have a huge summer events calendar with pint nights and adoption events," Allison said. "Actually this Saturday at Engel & Völkers downtown, it's their Western Frontier location, starting at 11 o'clock we have an adoption event with puppies and kittens, probably some adult dogs. So come find us down there and get yourself a new friend."
Adorable Dogs of Missoula
Missoulians submitted pictures of their dogs for National Dog Day. Enjoy!