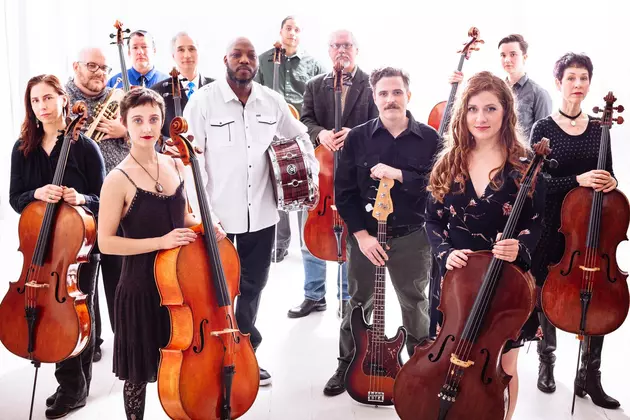 Portland Cello Project Performing in Missoula this Spring
Jason Quigley Press Photo
This isn't your grandma's orchestra concert - the Project put on an energetic show and cover tunes that you know and love. Artists they have covered include Radiohead, Taylor Swift and Beck.
In the fall of 2006, a group of 9 cellists got on stage at Portland's Doug Fir Lounge to perform western classical music in an informal setting. Many of the cellists that night thought it would only happen once. But slowly that one-off event became a second, and a third, cellists joined and left and rejoined the group again, to perform in Portland's most popular clubs. By 2009 the group had evolved into a nationally-recognized performing, recording and educational group with a revolving cast of cellists. Cello Project (or PCP as their fans affectionately call them) were quickly appearing anywhere and everywhere in North America, from punk rock clubs to symphony halls, from street parties to exclusive private events. By 2010 self-described horde of cellos were spending more than a quarter of the year touring, featuring a diverse repertoire that quickly ballooned to over 1,000 pieces of music.
The show is Saturday, April 20th at The Wilma.Tickets are $25 for cabaret style floor seating and $27.50 for balcony. Pick up tickets at the Top Hat box office or online.