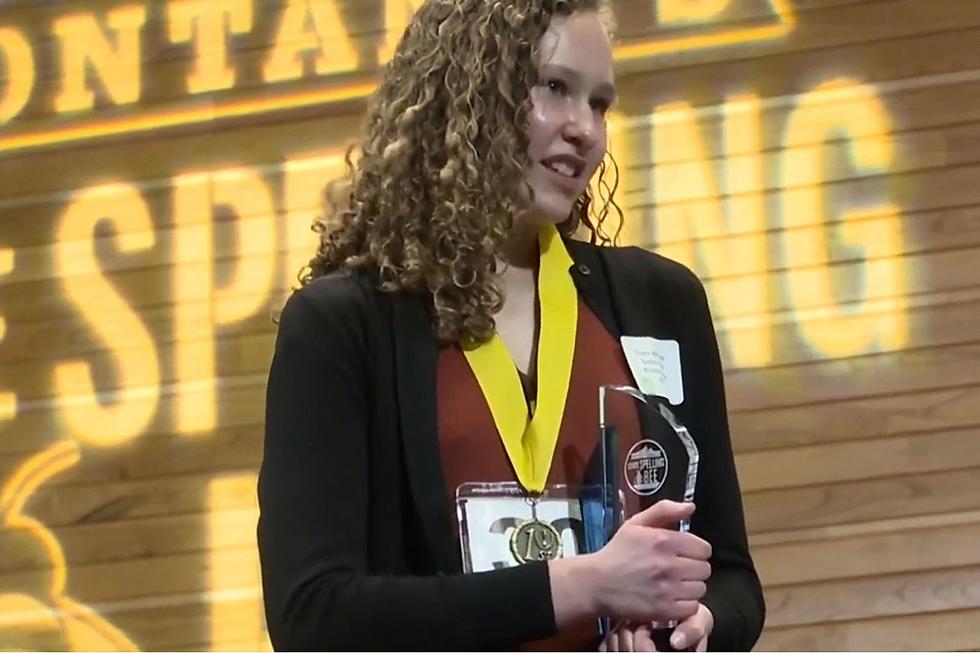 Spell Yeah! Missoula Student Headed to National Spelling Bee
Photo: KRTV NEWS via YouTube
A big ol' pat on the back goes out to one Missoula eighth-grader for her performance over the weekend at the Treasure State Spelling Bee. And I must say, I know exactly how she feels! Well, maybe "exactly" isn't the word to compare the winner of the entire state's spelling bee with my selection as the second alternate for sixth-graders at my school spelling bee back in the day. But my mom was quick to proclaim her baby boy was a genius. So I can imagine that it's probably close to the same amount of pressure that Ellette Whitcomb will feel as she moves on to the national level of competition after her win at the state level.
One stands alone to represent us all!
Whitcomb attends Sussex School in Missoula and she faced off against a field of fifty-six other students from around the state at the 57th Annual Treasure State Spelling Bee held at Montana State University. A KPAX story tells how the field was slowly narrowed and Ellette found herself in the final three. She secured a trip to Maryland and a spot in the 2022 Scripps National Spelling Bee after a correct spelling of 'Phosphorescent' left her as the sole survivor of participants.
If you didn't just see how 'Phosphorescent' was spelled, do you think you would have been able to spell that correctly? Pretty impressive for an eighth-grader!
A different way to watch this year
A tip of the cap to Ellette Whitcomb as she heads off to do Montana proud at the Scripps Spelling Bee in May. If you're interested in watching, this will actually mark the first time in almost thirty years that the event won't be shown on ESPN. Organizers hope to reach a broader audience with the spelling bee and have moved it to ION and Bounce, which happen to be networks that are conveniently owned by Scripps.
Get to Know Missoula A to Z
All about Missoula, Montana.
LOOK: Here are the pets banned in each state
Because the regulation of exotic animals is left to states, some organizations, including The Humane Society of the United States, advocate for federal, standardized legislation that would ban owning large cats, bears, primates, and large poisonous snakes as pets.
Read on to see which pets are banned in your home state, as well as across the nation.
10 Sequels That Are Better Than The Original
While it's not easy for a sequel to surpass the original film in terms of quality, it does happen every once in a while. Here are 10 sequel films that are better than their predecessors.