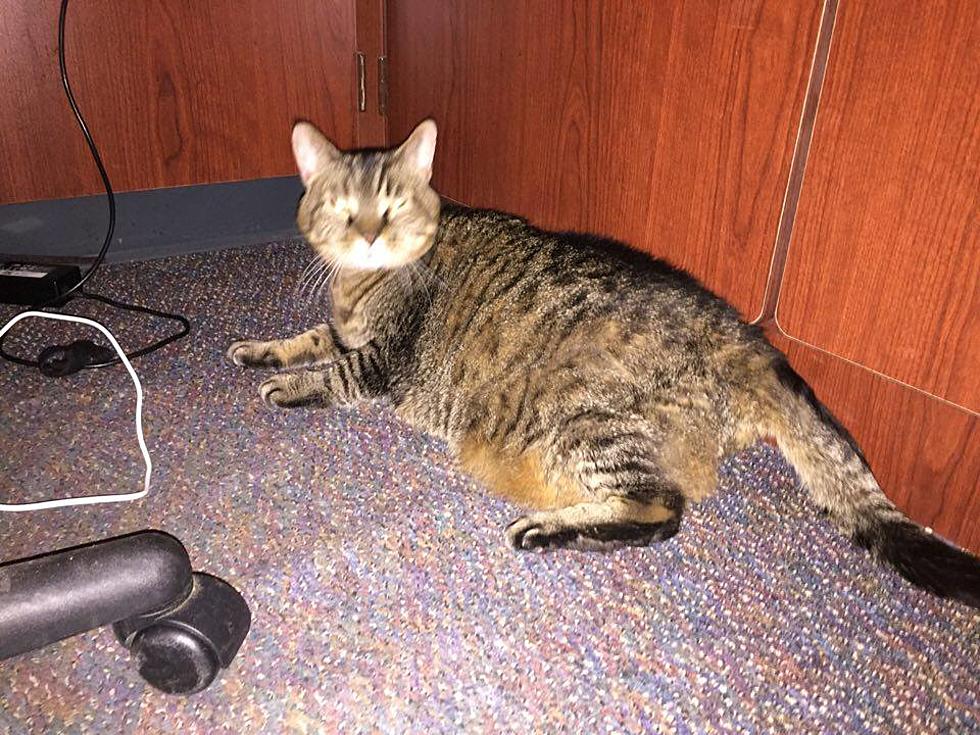 Charene Herrera TSM
It's time for our Pet of the Month with the Humane Society of Western Montana. Every second Tuesday of the month we feature our pet of the month with the Humane Society of Western Montana. This week we have a special lady in the studio. Meet Barbie!
This month in particular is cool, as they are doing a cool promotion, called "Is your dad man enough?"... a play on man enough to get a cat. They really are good pets and this girl especially will love and be a good addition to someones home.
ADOPTION FEE $10 DURING JUNE'S ADOPT-A-CAT MONTH
The Humane Society states that "This cat is a Barbie girl in a Barbie world. Not surprisingly this green-eyed girl is friendly, independent, and loves being held and brushed. Her favorite spot to sleep is on a pillow next to your head. If you're ready for a glamour cat, this brown and black tabby is your girl."