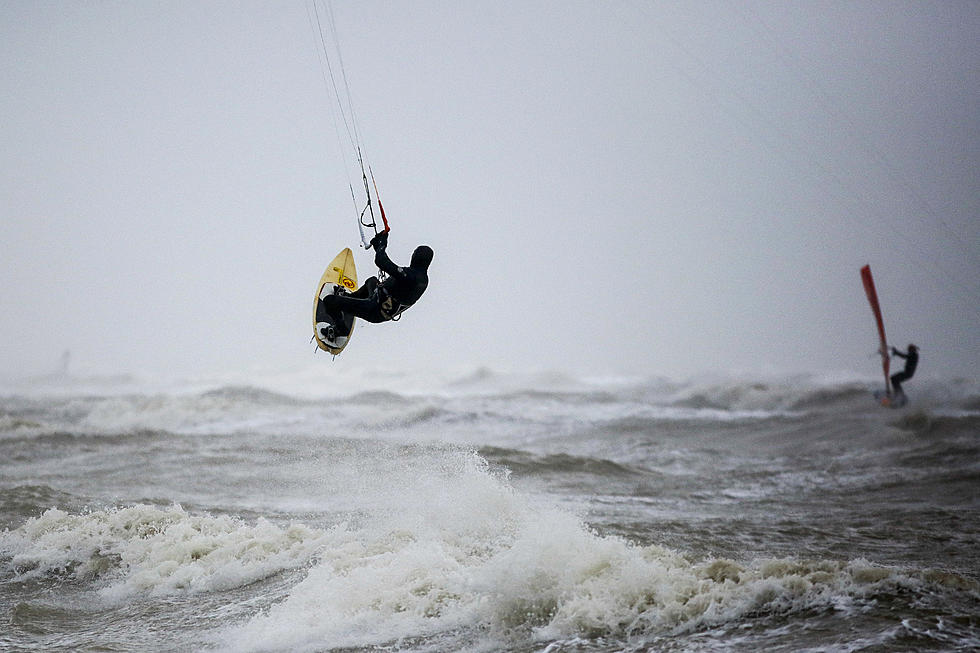 Insane Kite Boarder Braves Flathead Lake During Hurricane Force Winds
Getty Images
This past weekend REALLY blew. People all over Montana are still cleaning up the aftermath of the severe winds that struck on Saturday. Gusts in western Montana even got as high as a category 2 hurricane.
But, as the saying goes, "when life hands you lemons, you make lemonade." The high winds also brought unseasonably warm temperatures to much of the state. With the temperature in Missoula reaching into the lower 60's. On Flathead Lake, Adam Christianson took advantage of the temperature and the winds, and went kite boarding.
The footage of Adam's wild ride resembles something more from a ocean coast than the rocky mountains.