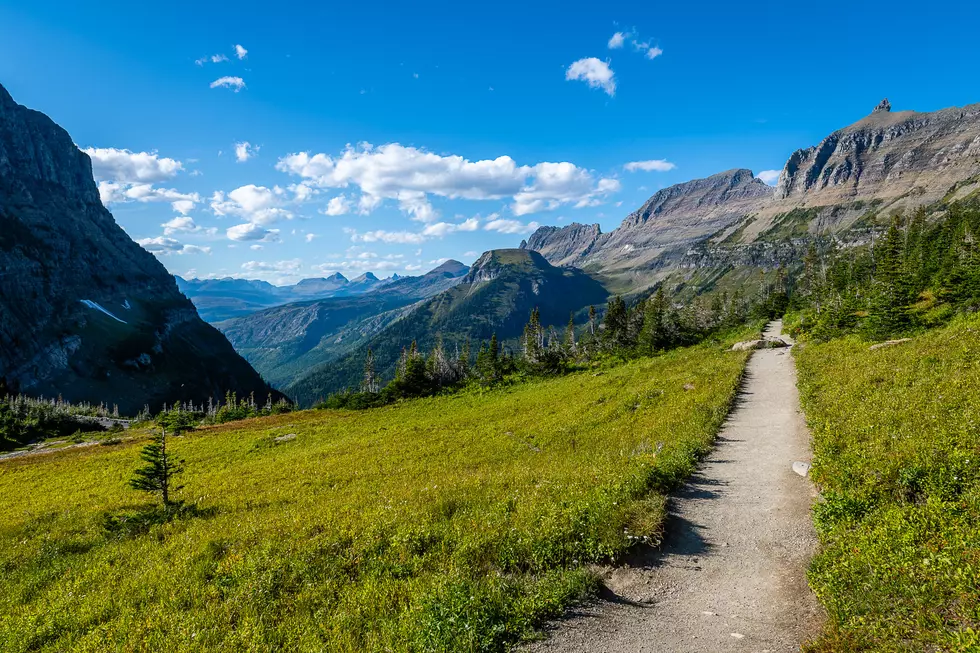 Get Your Glacier National Park Tickets to Ride Starting June 1
Image courtesy of Getty Images
Indications point to another crazy tourist season in our national parks, including Montana's very own Glacier National Park.
While you can't control the crowd sizes, you can hopefully make things a little easier by being well-prepared. That's where your Ticket to Ride comes in. And while maybe not as restrictive, COVID guidelines will still be in place.
Shuttle services at Glacier National Park will be available to visitors this year after not operating due to COVID-19 restrictions during the 2020 season. Shuttles will be running from July 1st through Labor Day Weekend with limited capacity and stops. In order to fulfill COVID-19 restrictions, a "Ticket-to-Ride" will be required to board the park's shuttle.
A Ticket-to-Ride is $1 (non-refundable) and 75% of tickets for the entire shuttle season may be purchased on Recreation.gov beginning June 1st at 8 am MDT. The remaining tickets will be released for 48 hours advance purchase on a rolling window. Tickets can be reserved in 1-hour increments between 7 am and 2 pm. The availability of tickets is based on the available number of seats each hour. The ticket holder must be present for validation at the reserved time. Tickets are non-transferable.
The Ticket-to-Ride must be validated at the visitor center selected at the time of reservation, either Apgar Visitor Center or St. Mary Visitor Center. Shuttle passengers will have access to shuttle stops at Apgar Visitor Center, Lake McDonald Lodge, Avalanche, Logan Pass, Sun Point, Rising Sun, Rising Sun Boat Dock, and the St. Mary Visitor Center. To access Logan Pass, visitors must transfer at either Avalanche or Sun Point, since only smaller passenger vans can access the higher alpine sections of Going-to-the-Sun Road.
Visitors planning to ride the shuttle should consider where they will enter the park before purchasing their Ticket-to-Ride. Once the ticket has been validated at the required visitor center, riders will receive a wristband allowing them to board or disembark at any designated stop they wish for that day.
All a bit complicated, but hopefully the splendor is worth the minor inconvenience.
LOOK: Stunning vintage photos capture the beauty of America's national parks
Today these parks are located throughout the country in 25 states and the U.S. Virgin Islands. The land encompassing them was either purchased or donated, though much of it had been inhabited by native people for thousands of years before the founding of the United States. These areas are protected and revered as educational resources about the natural world, and as spaces for exploration.
Keep scrolling for 50 vintage photos that show the beauty of America's national parks.