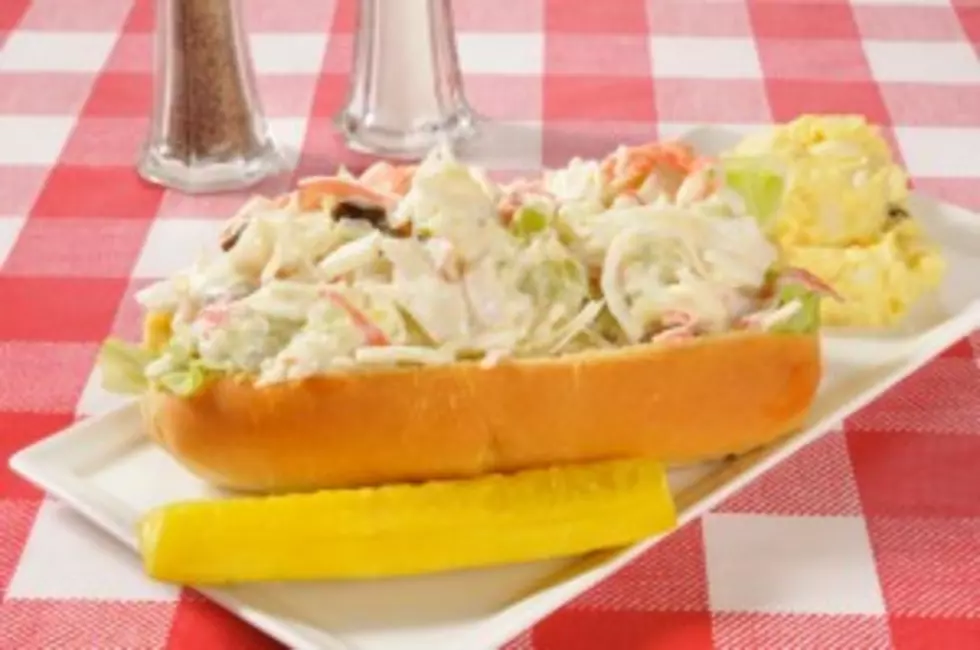 Everyone's Favorite Crab Salad Sandwich Recipe
Photo courtesy of MSPhotographic/ThinkStock
My family loves crab, but it's so expensive. So, I like to use imitation crab when the crab is not the main part of the meal. It's much cheaper and the taste is close enough for cooking purposes. This crab salad sandwich recipe I'm sharing is a family favorite.
This is my spin on a recipe that my dad makes quite frequently. It was a recipe his mom used to make for him. I never got to meet my grandma as she died before I was born. Every time I make this recipe, I can't help but think of her.
Everyone's Favorite Crab Salad Sandwich
1 package imitation crab meat
2 heads of Romaine lettuce
1/2 cup mayo + more for spreading
1/4 cup feta cheese crumbles
2 teaspoons Johnny's garlic seasoning
1 cup mozzarella cheese, grated
Chop the crab meat, lettuce and tomatoes very small and then throw them in a large bowl. Dice the green onions and toss them in the bowl with the other ingredients. Pour 1/2 cup of the mayo, feta cheese, pepper and garlic seasoning into the salad and then stir until evenly coated.
Cut the loaves of French bread in half the long way and place them open faced on baking sheets. Spread mayo on all four of the halves. Use as much mayo as you would use on sandwich. Scoop the crab salad onto the French bread, try and spread it evenly on all halves. Sprinkle 1/4 cup of mozzarella on each half.
Bake at 350 for 10-15 minutes or until cheese is melted, then broil for 2-3 minutes or until cheese has crispy brown edges. Cut into 2 inch thick slices and eat.
Joy Larson is a mother of four boys, graduate of the University of Montana, animal lover and writer.