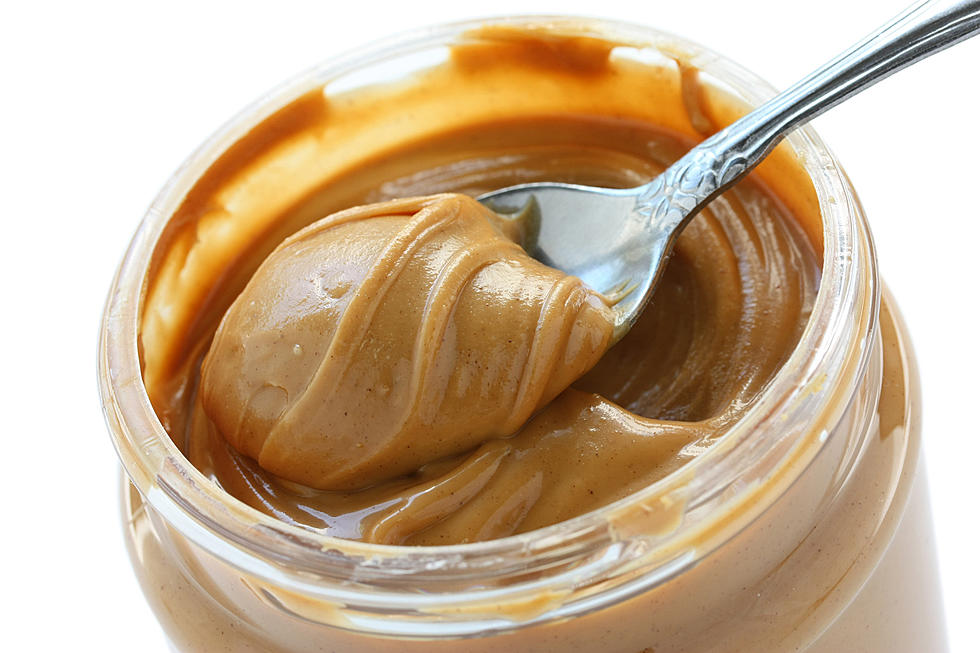 Creamy Or Crunchy? Montana's Most Popular Use Of Peanut Butter Is
bonchan
Tomorrow is National Peanut Butter Lover's Day.
Full disclosure, I take my peanut butter pretty seriously. In fact, I would suggest that there isn't much out there food-wise that doesn't taste better with a little peanut butter with it.
However, some folks are pretty particular about their brand.  Take my wife and me, for example, we don't see eye to eye when it comes to peanut butter.  She is a big fan of the crunchy and I like the creamy.  She likes the all-natural stuff that has all the oil and you have to stir it until you get arm cramps, I'm all about the Jiff.
Where are Montanans when it comes to crunchy vs creamy? I realize for some, it doesn't matter, but for a whole lot of us, we stick to our guns. We've got a poll below that you can vote in.  So, what do Montanans say their favorite use of peanut butter is?
According to eathis.com, Montanans say that "Cowboy Cookies" are a Montana favorite when it comes to the creative use of peanut butter.
The cookie, which is also referred to as a "Monster Cookie" by some, is a little bit of everything. While many Texans claim the "Cowboy Cookie" as their own, it seems that Montanans took a really good idea and made it better when they decided to add peanut butter to the recipe.
So what about our neighbors?
Well, Idaho is a big fan of peanut butter and mashed potatoes. I'll be honest, I've never thought about combining the two, but I love both and at some point, I will be making this dish in my kitchen. In North Dakota, they have "Chippers".  If you've never had Chippers, you're totally missing out. A Chipper is a ridged potato chip that has been dipped in either chocolate or peanut butter and they're amazing.
Over in South Dakota, their favorite peanut butter creation is the "Scotcheroo" If you're wondering what a Scotheroo is, it's basically a Rice Krispie treat covered in peanut butter and chocolate. In Washington, their go-to is Peanut Butter and Jelly Cupcakes.
PB&J Cupcakes? Ok, that sounds delicious. I'm going to need to try that as well.
Finally, there are our friends in Wyoming.  They're a little less picky.  Apparently, folks from Wyoming enjoy peanut butter on...anything.
So what about you?  What creative way do you use peanut butter on your food?  Is there a culinary creation that we need to know about? If so, please share!  Also, don't forget to vote in our poll below.
Credit: eatthis.com
[carbongallery id="60d99d7d7b35b76cfb519384
[gallery galleryid="341:258711" gallerytitle="SWEET: Here are the most popular Halloween candies"]