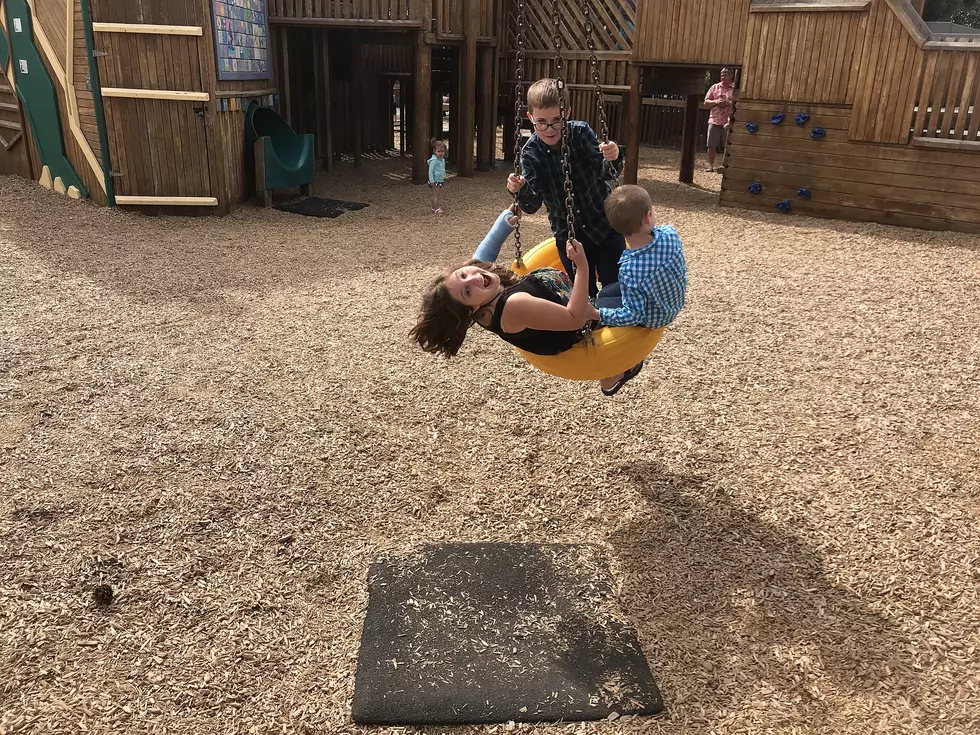 Dragon Hollow Will See Upgrades & Expansion
Photo Courtesy of Jon King
It's time for Dragon Hollow to undergo a bit of a makeover.  The popular playground will see some improvements along with expansion.
The changes come with Dragon Hallow being 18 years old.  The timing fits - with the  life expectancy of equipment being  20 years.
Some favorites of the wooden playground will be refurbished, some will be replaced and new features will also be added.  The playground was supposed to be wheelchair accessible - but the wood chips caused issues with accessibility.  So, the wood chips are out - and a rubberized pathway that can accommodate wheelchairs will be installed.  Of the other new items, one will be a new triple rail slide where two children, or an adult and child, can slide down together.  The play area will be much more inviting for children with mobility issues.
The expansion will be 50 feet to the west of where the park boundary is currently.
The expansion and refurbishments are expected to cost $290,000. They've raised $190,000 so far through donations and grants
Volunteers will help with the face-lift of Dragon Hollow from May 15 through May.