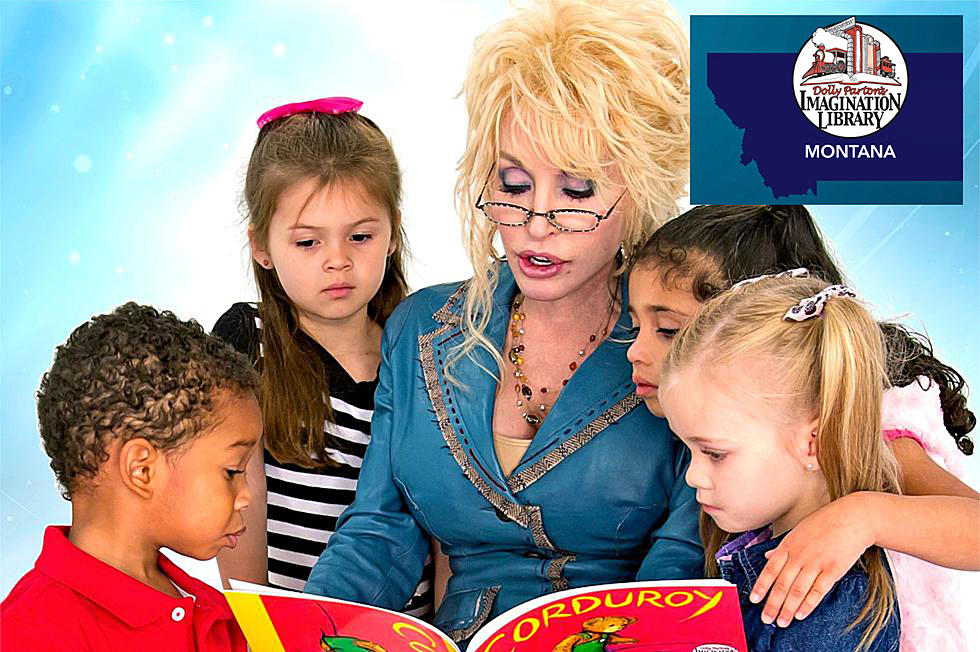 Why Dolly's Gift is a Boon for Books to Montana's Small Town Kids
Credit; Dolly Parton's Imagination Library
There are a tremendous amount of benefits to growing up in Montana's small towns. Less traffic and noise, community safety and fishing, hiking and exploring right out your back door.
But diving into a good book is much harder, especially if your family has a limited income.
While many small towns like Darby, Lincoln, and Philipsburg have award-winning and amazing libraries, it can be tough to get to visit when you live several miles out of town.
And that's why this week's generous announcement from the legendary Dolly Parton is such a huge boost for literacy, education, and fun for Montana.
Friday, Parton, and First Lady Susan Gianforte jointly announced the expansion of the Imagination Library program to every county in the state.
Under the program, which Parton started back in 1995 in her home state of Tennessee, parents can sign up to have their children from birth to age 5, receive a free, age-appropriate book that is mailed straight to their home.
Parton was obviously thrilled with the announcement
"Is that not exciting?" She asked in the Youtube clip. "Of course, it takes a whole lot of great people coming together to make a thing like this possible."
Parton thanked First Lady Susan Gianforte, Governor Greg Gianforte, the Treasure State Foundation, and all the other donors for working to state the program statewide.
"Congratulations Montana. Happy reading!" -Dolly Parton
The program isn't entirely new to Montana
Friday's announcement isn't that Imagination Library is coming to Montana for the first time ever, but that the program is expanding to include every corner of the Treasure State.
For example, in Missoula, United Way and First Security Bank teamed up in 2015 to sponsor the initial outreach which had delivered over 150,000 books by 2019, and by the last count we've seen, more than a quarter of million books.
The expansion is huge news for little readers
Under the current programs with 63 local program partners, the Imagination Library is reaching 13,000 children. But the expansion to all 56 counties means books will be able to reach as many as 61,000 kids under the age of five.
"Literacy is critical for our kids and their development. When parents read to their kids or when a child reads, it engages them, it fires their imagination, and sparks their curiosity," First Lady Susan Gianforte 
MORE INFO: United Way of Missoula County & Imagination Library
Missoula Businesses Where You'll Feel Like Family
Whether you're visiting or living in Missoula, you want to go where you'll feel welcome. There are the places that Missoulians recommend to go to feel like you're family.