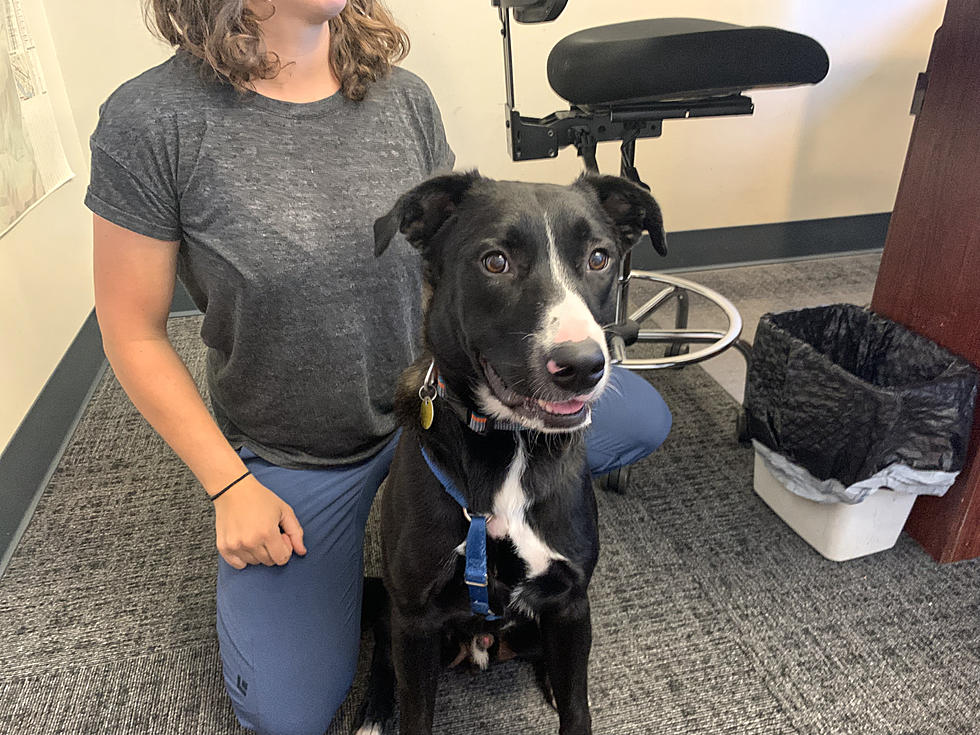 Coda is ready to play your Montana fun!
Townsquare Media; Ashley Warren
You might say the "best comes for last". That certainly can apply to the "coda", the musical signature which often can be the most stirring part in classical music.
But this "Coda" is just getting ready for the Montana fun to begin as we found out on Take Me Home Tuesday. 
And if you don't have time to train a puppy, Coda is all ready to go and fit right in with your family and activities around Western Montana.
"He's two years old, so he's still got that puppy energy," notes Allison Kadler of the Humane Society of Western Montana. "He's beautiful. He's mostly black. He's got a little white on him. He's a medium mixed breed on the larger side of medium. He's a very sweet boy. He is good with other dogs. We don't know his experience with cats."
But he has had a successful "Doggy Date", which is where Humane Society volunteers take the animals for a "day out" from the shelter.
"I mean puppies we all know, are a lot of work. They're adorable, but they require more maintenance and more training and all that." Kadler says. "And we have some really, really wonderful adult dogs in the shelter as well as some puppies. Lots of great cats too."
The Humane Society also has some fundraisers and events
"This Thursday at the Roxy Theatre, we have a showing of a movie called the 'Year of The Dog.' It's a Montana-made film, Montana filmmaker, and local actors. It's going to be great. It features a rescue dog rescue, a husky. Really heartwarming film. It's a fundraiser for us," Kadler explains. "You can get your tickets at the Roxy, either online or at their box office. It starts at 8:00, and we'll probably be there about 7:30 hanging out. Tickets are selling fast."
"We also have this weekend Pet Fest at Caras Park. Saturday. There's going to be a vaccine clinic, an adoption event, and tons of other organizations there. Bring your pet. Hang out, and have fun. It's going to be great."
And this one sounds like fun
"And then Sunday through Tuesday at the Roxy you have Cat Video Fest," says Kadler.  
"A little kitten adoption event on Sunday and then Monday and Tuesday, we'll have a raffle, so there are various showings. Hop on the Roxy website or head down there and grab some tickets." 
Best Patios and Decks in Missoula For Chilling, Vibing, and People Watching
Looking for a place to enjoy a beverage and a nibble while enjoying a little sun and people-watching? Here are Missoula's best patios and decks.