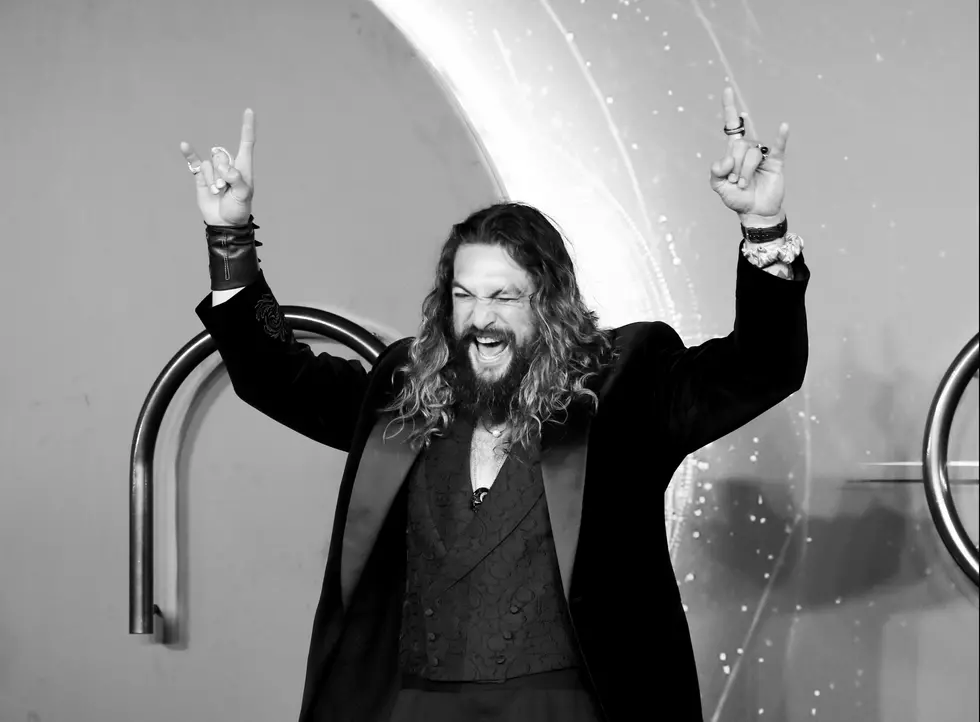 World Famous Actor Teams Up With Montanan To Create New Vodka
Getty Images/Lia Toby / Stringer
There has recently been a new adult beverage available for us, and it just so happens to be made from the springs, right here in Montana. Fan girls around the world will be able to support their "man crush Monday" by indulging in this muscle man's newest spirit.
Actor, Jason Momoa, has released his newest creation, Meili (May-lee) a vodka, produced from ingredients from right here in Montana.
Momoa teamed up with Montana native, Blane Halvorson to produce a vodka that will be bottled in 100 percent post-consumer recycled glass making no two bottles exactly alike. The grains used in the vodka come from local farms for the mash bill.
As for the water used to proof and distill the vodka? Yep, it comes from springs that are fed by snow and rainwater. Sounds pretty good to me!
When marketing the soon-to-be world-famous Montana-produced vodka, a good slogan is a must. I would say this is pretty clever:
The spirit is allowed to "rest" and "breathe" in the fresh mountain air before it is bottled.
Behind the creators of the newly launched spirit.
Blane Halvorson is a Montana native who is also the founder of Junk Food Clothing along with the fashion line, MadeWorn.
Jason Momoa is the Hawaiin-born actor who is known for many roles but most famously, Aquaman and Game Of Thrones.
I'm sure you can think of many recipes to use Meili in, but what will your favorite be? With summer around the corner, I'm definitely going to have to mix it up with some freshly squeezed lemonade. I'm sure this sustainable spirit will be strong and delicious, just like the founder.
cc: Yahoo Life
The 13 Best Celebrity Sightings in Montana During 2022
Many folks love coming to Montana to unwind and enjoy themselves, and celebrities are no different. Here are the best celebrity sightings of 2022.
Food Map of Montana
Some of the best spots to travel in Montana just to eat!