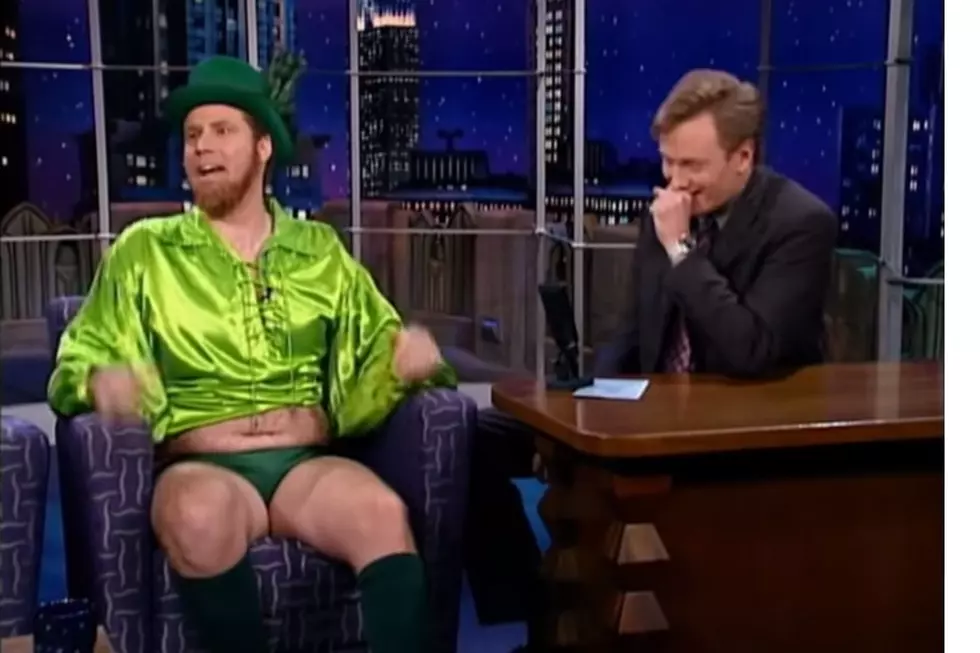 Live in These Montana Towns? Be on the Lookout for Will Ferrell
Photo: LaughPlanet via YouTube
It was so crazy to see the devastation from the historic Yellowstone floods earlier this month (see flooding pictures at the bottom of this article.) Certain parts of the park have been able to reopen recently but homes, roads, bridges, and other structures could take years to recover from the damage. I bet I can probably think of one result of the flooding that would never cross your mind as you watched it unfold, and that would be the thought of "is Will Ferrell going to be able to make it home?"
It seems Will has recently been stranded in Wyoming
Maybe the former Saturday Night Live star can draw some inspiration from his current situation and turn it into an idea for one of his next movies. It appears that Ferrell has been seen at businesses around Cody, Wyoming on multiple occasions over the last week or so. A story in the Cowboy State Daily includes thoughts from the co-owner of a local food market that Ferrell has visited on multiple occasions.
Ferrell told her he and his family had hoped to visit Yellowstone National Park while in the area, but were blocked in those efforts because of the recent flooding that closed the park.
The article says Will is traveling with about eight people, made up of family members and friends, in three separate RVs. Among other places, they've also been spotted at a historic hotel and a local campground.
What would bring Ferrell to Montana?
The same business owner that was quoted above also mentioned that Ferrell said the group was headed to Livingston, Montana and they planned to catch a flight out of Bozeman. There's no mention of a timeline, and the article was published yesterday (June 22,) but you might want to keep your eyes open for a possible celebrity sighting in Montana over the next few days!
25 Mind-Blowing Photos of Devastating Flooding in Montana
20 Mind-Blowing Photos of Devastating Flooding in Montana
Great Disney+ Movies You Might Have Missed
These excellent films are all waiting to be discovered on Disney+.
Famous Film and TV Shows That Were Rejected By Executives
These acclaimed series and movies were all turned down by numerous studio and network executives before they finally made it to the screen.