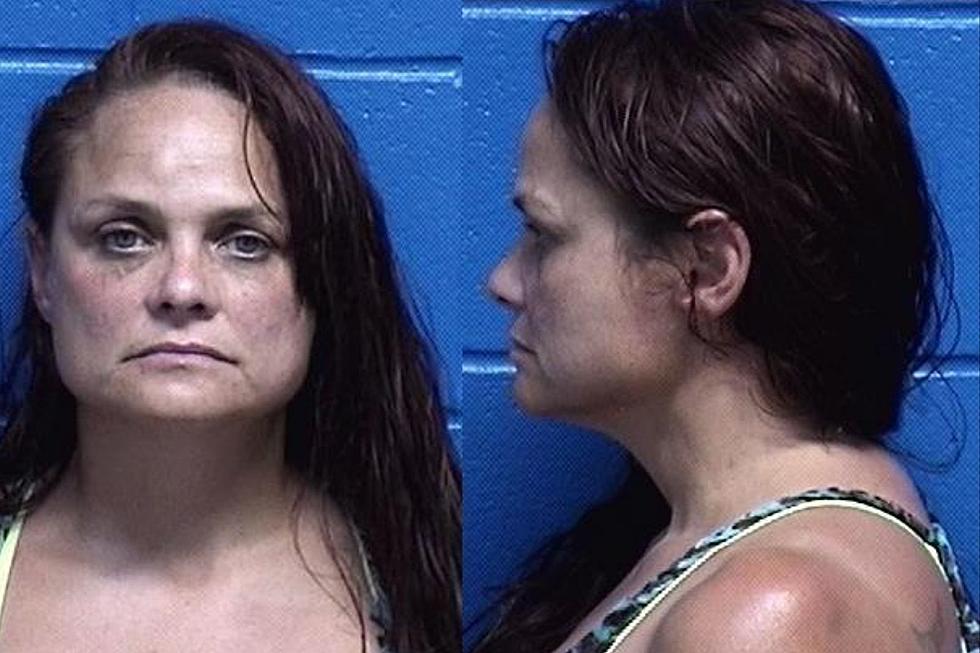 Woman on Probation Gets Caught With Over an Ounce of Meth
Photo Courtesy of the Missoula Jail
Just after 4:00 p.m. on Tuesday, a Deputy U.S. Marshal requested assistance from the Missoula Police Department at a residence in the 1800 block of Phillips Street. The Deputy U.S. Marshal observed a woman who had an outstanding arrest warrant.
A Montana Probation and Parole Officer responded to the scene and confirmed that the woman was currently serving a suspended sentence for felony Assault on a Peace Officer. The probation officer conducted a search of the woman's purse and discovered criminal activity. Police Public Information Officer Travis Welsh explains.
"The Marshals had arrested 50-year-old Iola Johnston for an outstanding warrant and also discovered that she was in possession of a substance that was later identified to be methamphetamine, as well as evidence that suggested she may be involved in distribution of drugs," Welsh said. "Johnston was placed under arrest and transported to the Missoula County Detention Center."
Within the purse, the probation officer located a large number of small baggies and a larger ziplock bag that contained a large amount of methamphetamine. When asked about the methamphetamine, Johnston stated that she had purchased it in the early morning and paid $700 for an ounce. Johnston stated that she purchases an ounce of methamphetamine every couple months and pays $500 to $700 per ounce.
Officers also searched a closet inside the residence and discovered glass pipes commonly used to smoke methamphetamine, a baggie containing suspected methamphetamine, numerous small distribution baggies, a zip lock bag containing an unknown substance, and a small spiral notebook.
Back at the Missoula Police Department, an officer logged in the seized items into evidence. While logging in the evidence, the officer located a large amount of cash in a wallet that had been in Johnston's purse. The officer removed the money and counted $1,426.
The officer examined the spiral notebook and he located a page titled "People Who Owe Me". The officer observed multiple names with amounts of money next to them of what they allegedly owed Johnston.
The officer eventually conducted a NIK test of the meth located in each bag and weighed the bags. All the bags tested positive for methamphetamine and the total product weight seized was approximately 31.1g. It should be noted that an ounce is equal to 28.35g.
Johnston was charged with three separate felony offenses, which include criminal possession of dangerous drugs with intent to sell, tampering with or fabricating physical evidence, and unlawful use or possession of property subject to criminal forfeiture.