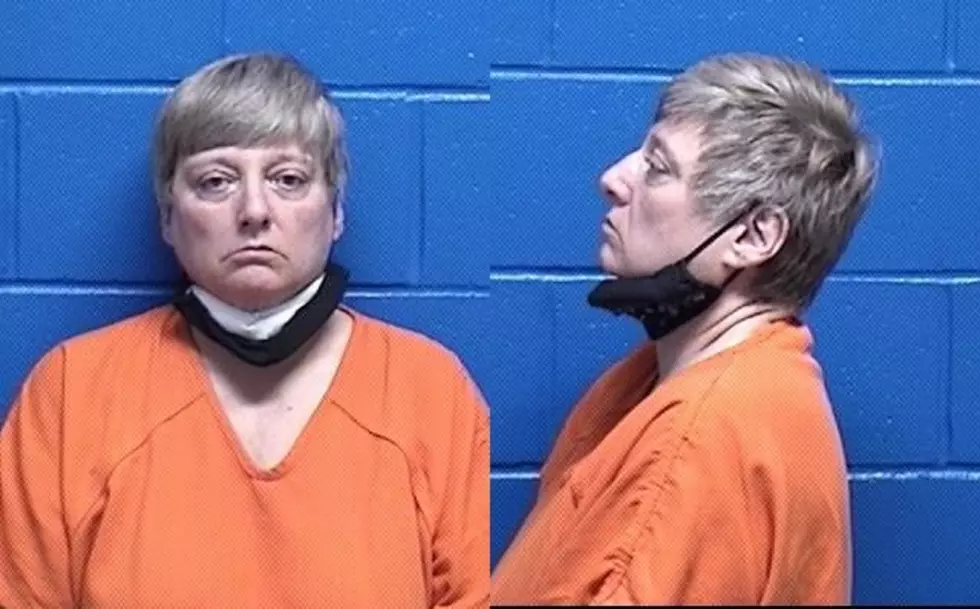 Woman Allegedly Bit Her Partner's Child, Faces Assault Chagres
Photo Courtesy of the Missoula Jail
At around 4:20 p.m. on Tuesday, a Missoula Police Officer received a cross-report from Child and Family Services regarding an altercation that had occurred between a woman, her female partner, and her female partner's eleven-year-old child. The incident occurred a few days prior on October 3 at a residence in 100 block of Pullman Court. Police Public Information Officer Travis Welsh explains.
"The officers responded to the address with the CPS worker and made contact with the people involved, including 54-year-old Nancy Young" Welsh said. "At the conclusion of the initial investigation, Young was placed under arrest for partner or family member assault as well as assault on a minor, which is a felony. The injuries suffered as a result of the disturbance were not life threatening and were otherwise not physically severe."
Court documents indicate Young got in a fight with the minor and that her partner intervened to protect her son. Young's partner said Young got mad and pushed her causing her to hit her head and back in the bathroom.
Young admitted that she was in an altercation with her partner and her partner's son. She admitted that she pushed her partner and that her partner hit her head. Young also admitted that she bit the minor and apologized for the entire altercation.
The minor still had a visible bite mark with bruising and teeth marks on his arm. As a result, Young was charged with partner or family member assault and felony assault on a minor.
74 Kids Missing Right Now in Montana