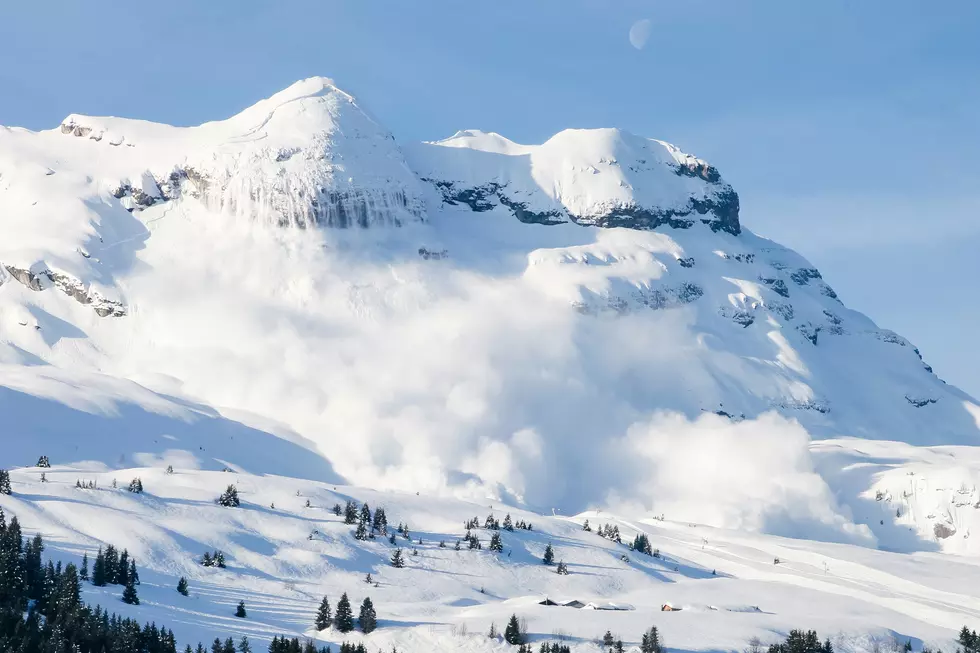 What are the Updated Avalanche Danger Levels in Western Montana?
Image courtesy of Getty Images
With the Christmas holiday weekend upon us and Montana families seeking outdoor recreation activities, it is critical to be avalanche aware.
The Associated Press tells us that authorities in western and southern Montana are advising backcountry travelers that they face heightened avalanche dangers following recent snowfalls.
Avalanche dangers were listed as high on Monday for portions of the Mission, Swan, Rattlesnake and Bitterroot mountains in western Montana. High avalanche dangers also were forecast for the Lionhead Range in southern Montana. While there have not been any reported fatalities in Montana this season, since Friday authorities say three skiers have been killed in avalanches in Colorado and a snowmobiler was killed in an avalanche in the Salt River Range in Wyoming. The deaths were the first reported avalanche fatalities in the U.S. for the 2020-2021 season.
For example, a report today in the Flathead area states that snow on weak layers buried over 2 feet deep are the primary concern. Whether you're looking forward to snowmobiling, cross country skiing, snowshoeing or just planning to get out in the mountains hiking and taking in the winter scenery, please be conservative and steer away from slopes steeper than about 35 degrees. Use caution on the terrain that connects to start zones as you gain elevation. Limit your overhead exposure to large avalanche paths. The most dangerous slopes are near and above treelines where recent winds have drifted new snow.
We want you all to have a safe and fun Christmas weekend.
KEEP READING: Get answers to 51 of the most frequently asked weather questions...