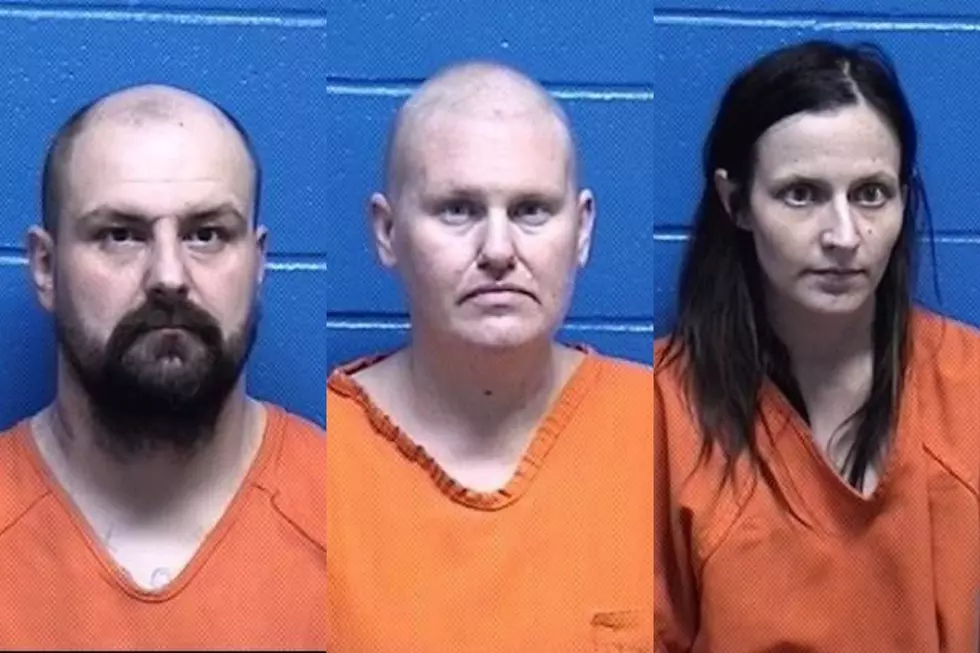 Three Individuals Get Caught With Meth at a Missoula Casino
Photo Courtesy of the Missoula Jail (Converse, Reddick, Brauer)
At around 3:15 a.m. on Wednesday, Missoula Police officers responded to the Magic Diamond Casino in the 2200 block of Brooks Street for a report of suspicious activity. A Missoula Police officer arrived and observed three individuals, two females and a male, exit the casino. Police Public Information Officer Travis Welsh explains.
"The officer recognized that they matched the description and stopped to speak with them," Welsh said. "They were identified as 36-year-old Thomas Converse, 37-year-old Kathryn Reddick, and 29-year-old Brittney Brauer. While they were speaking, the officer observed Mr. Converse throw an item in a garbage can adjacent to them, which was later determined to be a baggie of methamphetamine."
Converse was determined to be under supervision of Probation & Parole, and was taken into custody. Reddick advised that she was on felony probation and Brauer stated that she had small traffic warrant.
"The officer also observed Reddick pass something to Brauer that was also later determined to be methamphetamine," Welsh said. "At the end of the investigation, all three were placed under arrest for felony offenses."
A Probation & Parole officer requested Reddick's person, bag, and vehicle be searched. Before the officer could search Reddick's purse, she attempted to give Brauer a glass pipe and a small zip-lock baggie of meth.
All three individuals were charged with felony tampering or fabricating physical evidence. In addition, Reddick and Converse were both charged with felony criminal possession of dangerous drugs.
On February 3, 2021, Reddick was caught with methamphetamine at the Magic Diamond Casino on Reserve Street.
KEEP READING: Here are the most popular baby names in every state
Using March 2019 data from the
Social Security Administration
,
Stacker
compiled a list of the most popular names in each of the 50 states and Washington D.C., according to their 2018 SSA rankings. The top five boy names and top five girl names are listed for each state, as well as the number of babies born in 2018 with that name. Historically common names like Michael only made the top five in three states, while the less common name Harper ranks in the top five for 22 states.
Curious what names are trending in your home state? Keep reading to see if your name made the top five -- or to find inspiration for naming your baby.