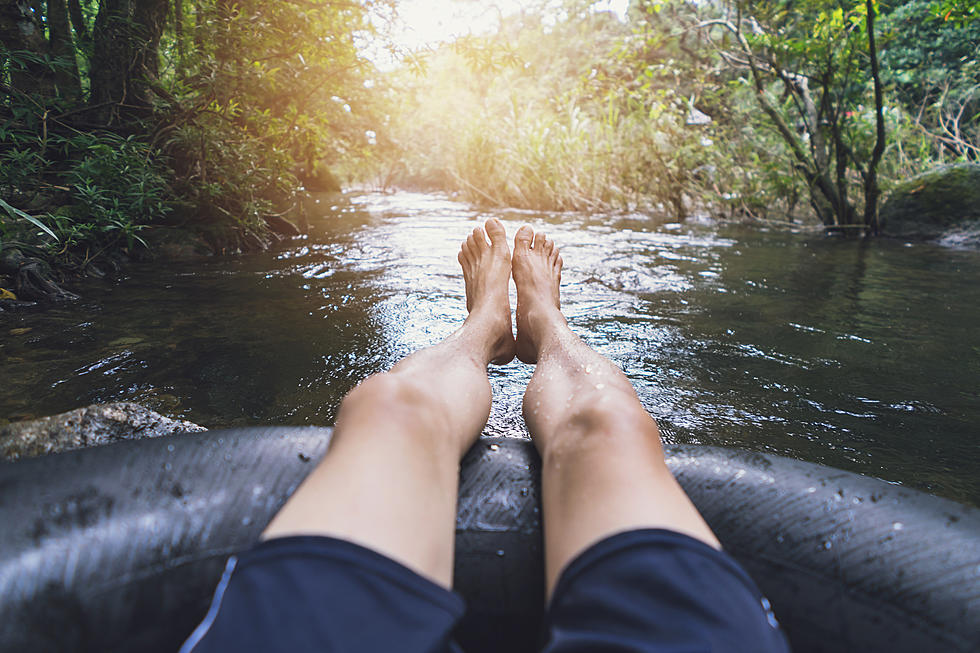 Take Part in Some Fun River Floats That are Coming Up in Missoula
Photo: Getty Images
We've been on a crazy run of nice weather. It looks like we're finally going to see a day register below 90 degrees for the first time in about three weeks. When it comes to outdoor activities with the weather, we live in a pretty awesome place full of options. And what would summer be without a float down the river? If you're looking to make plans - there's a couple float adventures that are fast-approaching.
If you want to shake things up a bit when it comes to floating - check out the Glow Float 2021 on July 31. Not familiar? Well, you don't have to put to much effort into trying to figure out what it's all about. Break out the glow sticks and hit the water for a float when the sun goes down! You'll drop in around Tamarack Rd in Bonner and float to Caras Park - or wherever you left a vehicle. No shuttles will be in service for the Glow Float and you'll need to bring your own tube and glow sticks. The Facebook page offers up the following safety reminder: "ATTENTION: Swim and float at your own risk. REMEMBER the water and outside temperatures will drop at night. Please prepare for a cool wet dark float. PICK UP after yourself please. STAY SAFE and GLOW ON!"
If you prefer your river float to be held during daylight hours - but want to add an extra element of fun to your typical float - check out the return of Float to the Ballpark with the Missoula PaddleHeads on August 1. This is such a fun idea. Actually, it made one writer's list of the decade's best Minor League Baseball promotions for the 2010's. Of course, the recognition came from the event that was held by the Osprey - this will be the first time it's held since the team made the change to become the PaddleHeads. If you have a ticket to the game there is no additional cost to participate. Just float the Clark Fork, pull out right by Ogren Park, and enjoy the game. Plus, the first 750 fans into the stadium get a PaddleHeads dry bag.
Get more information for the Glow Float 2021 HERE - and Float to the Ballpark with the PaddleHeads HERE.
Do you know of any other group floats that are coming up? Will you be participating in either one of these?
Whimsical Homemade Mailboxes Only Found in Montana
Made from recycled parts and pieces, these unique mailboxes are anything but boring.
15 Ways To Beat The Western Montana Heat
LOOK: Here are the 10 US golf destinations with the most courses per capita
Discover where you can find the best access in the country for your pick of courses, the unique terrain that lends itself to world-class golf, and what makes select clubs noteworthy.