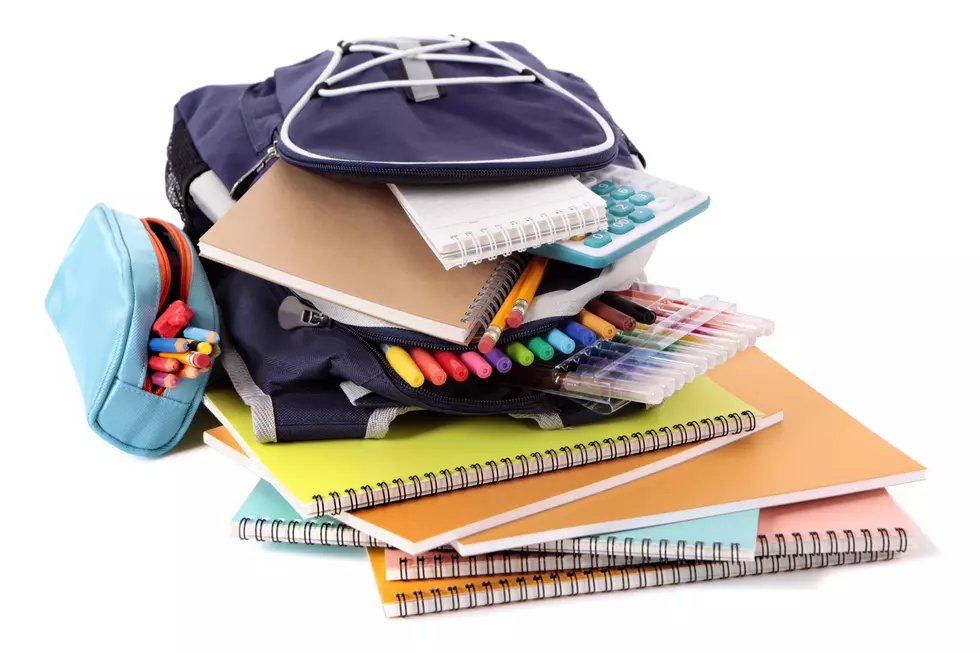 Stuff the Bus at Southgate Mall is Happening Now
Photo: Getty Images
What a time to be a kid, huh? Today's students are going to have quite the story to tell when it comes to looking back on the 2019-20 and 2020-21 school years. I can see it now......."come on Grandpa, quit messing around and tell me what it was really like when you were in school." Yep, if we weren't all living through the craziness I might not even believe it myself.
How crazy is it that we're about three weeks from school starting and we don't officially know if our kids will be going to school, staying home, or finding a balance between the two. Regardless of where the learning takes place, one thing remains normal as always - there are plenty of students that are in need of school supplies. COVID-19 has had a financial impact on so many families since the start of the year. Many are in need of assistance, this year more than ever.
Southgate Mall has been collecting school supplies with their Stuff the Bus program since the start of August. It'll continue through the 21st of the month if you're able to make a donation to help those in need as we head into the new school year.
You can drop off donations during regular mall hours at Southgate Mall - 2901 Brooks St in Missoula.
KEEP READING: 10 classic board games that will take you way back