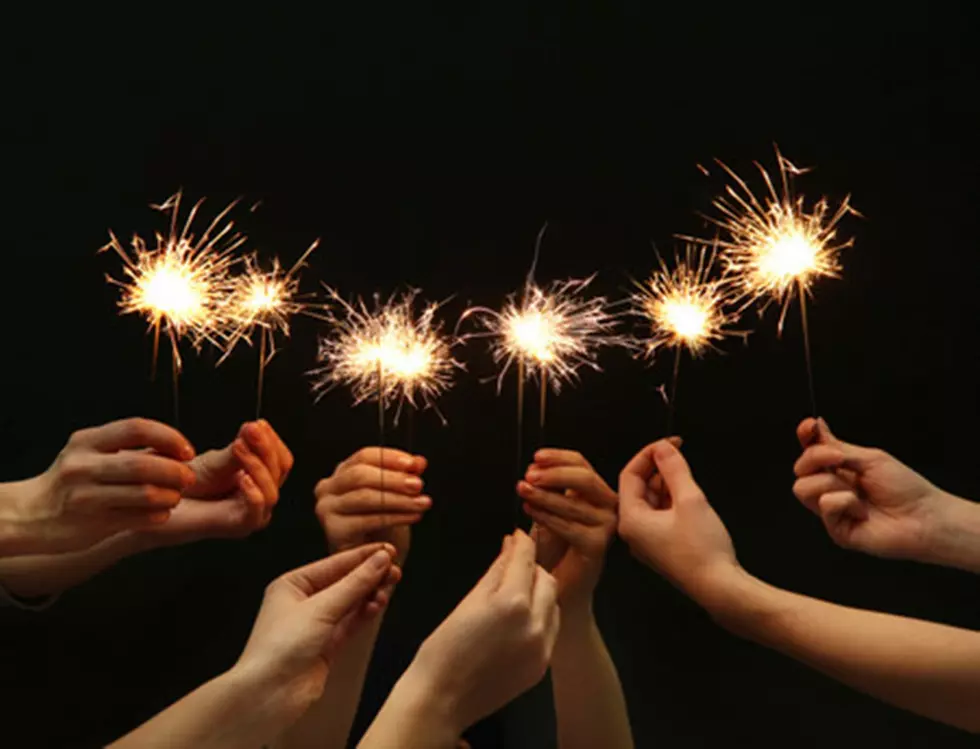 Sparkler Record Attempt Snuffed Out in Gillette, Wyoming
Image courtesy of Getty Images
Sure, the logical first question is: Why do you want the world record for most sparklers lit at once? Perhaps the answer? Because it's there!
Well, we really don't know why, other than perhaps it looked like a low enough number to be attainable. But for now, the current Guinness World Record mark remains, because the pyrotechnicians in Gillette, Wyoming, got burned on a technicality.
AP tells us that Gillette submitted the event, saying they had 2,500 sparklers lit at once, which would have crushed the current record of 1,713. Guinness has finally reviewed the submission and rejected it, because their rules state that the people holding the sparklers had to light them themselves. Volunteers were lighting them and then handing them to participants.
While their dreams were doused, organizers say they will be back to try it again. Montana is with you, Gillette. May there be redemption for this fizzled fail.