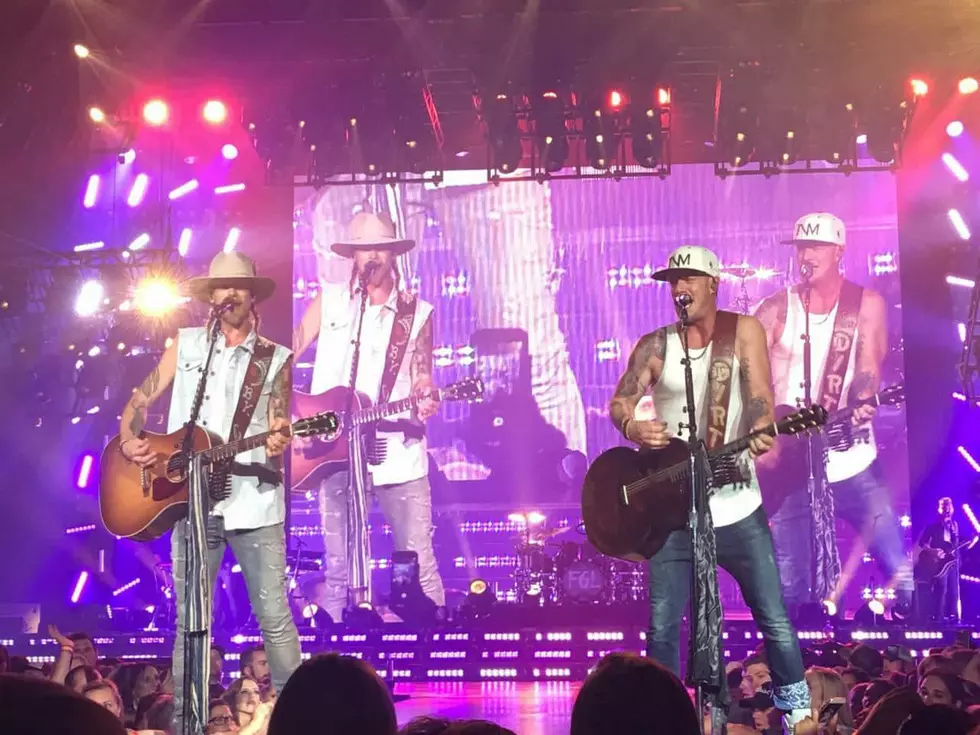 Recap of Florida Georgia Line Concert in Missoula
Photo Courtesy of Nicole Wren
What a fun day and night yesterday, the fact that we got a big time show on a Friday night is worth celebrating all by itself. My eventful night started at the Sunrise Saloon where we gave away tons of prizes including not 1 but 2 pairs of tickets for the concert.
When I finally got through the line, we had a few minutes to chat with friends then at 7:05pm Chris Lane hit the stage. And while Chris has a few hits, I wasn't expecting much but he put on a great show. He did his own songs and covered everyone from Blink-182 to N'SYNC he was a lot of fun to see perform.
Nelly was up next, I saw Nelly about 15 years ago at the Gorge and expected the same high intensity show and he delivered. Although I do have to admit he did something that I thought was a little strange. He brought up a 9 year old girl and sang the song "Over and Over Again" a song he did with Tim McGraw. He was very sweaty, playing with her hair, and it seemed very intimate. Just not the right thing for a 9 year old girl, I don't think he meant for it to be inappropriate but it was the awkward part of the night. Although I did enjoy all of his throwbacks!
Then Florida Georgia Line came out and was electrifying everything they did was well done, even their Old Camp Whiskey. I did sample their new brand of Whiskey and it tasted exactly how it's explained a combination of peach and pecan. If you like strong whiskey this won't be your choice but if you need something to pass around a camp fire this will do the trick. Overall a great concert night in Missoula, big thanks to the staff at the Adams Center for helping to put on a great show.