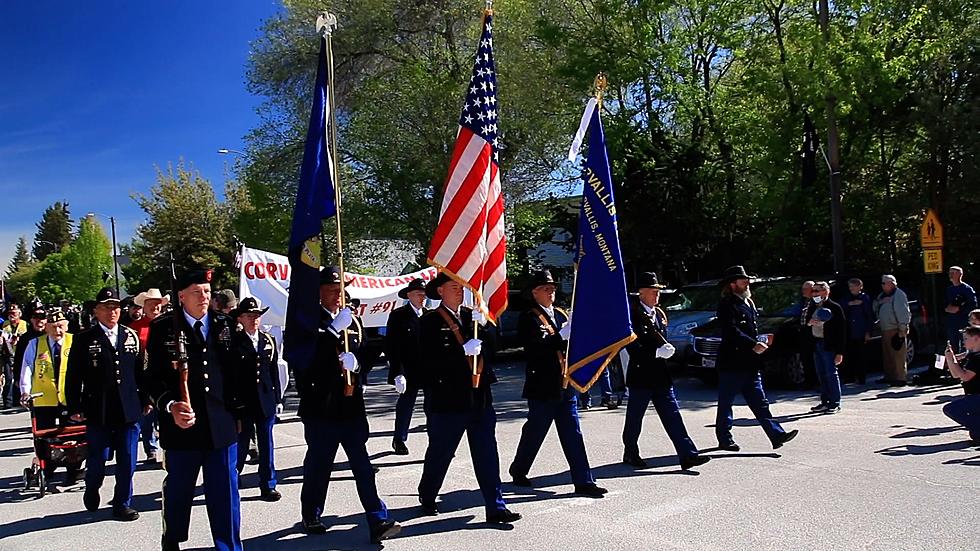 Don't Miss One of the Oldest Memorial Day Observances in Montana
Dennis Bragg photo
It may be the longest, continuous Memorial Day observance in the State of Montana. It's certainly one of the most supported, with multiple generations of Ravalli County residents paying tribute to not only the soldiers of modern times but back into conflicts that happened before Montana was even a territory.
For 103 years residents in the Bitterroot Valley have gathered in Corvallis every Memorial Day for a parade to pay tribute to those who paid the ultimate price for their freedom. And the American Legion Post #91 even managed to keep it going through the pandemic three years ago when we are in the middle of lockdowns, not holding a formal parade because of health concerns, but sending a unit down the town's Main Street, marking the 100th anniversary.
It's an annual reminder of the Bitterroot's unique and long history of sending men, and women off to war and remembering those that didn't return to this beautiful valley.
Every year, the veterans lead the way with a stirring color guard, which is followed by other military, law enforcement, and fire department units which gives those who've served a chance to honor their fallen comrades.
Then, the following parade becomes one of the most colorful events of the year, with entries that accurately reflect life in the Bitterroot, whether antique farm machinery, horses, or hot rods.
The parade starts at 10 am Monday right there in front of Corvallis High School, and this year is bringing attention to the American Legion's mission to educate everyone on how to help curb the crisis of veteran suicides under the theme "Be the One", to recognize and help veterans who may be at risk. It's estimated between 17 and 22 veterans die by suicide every day in the U.S.
The parade will be followed by a gathering at the Corvallis cemetery at 12:30 pm, where there are veterans buried who died in conflicts dating all the way back to the Mexican Civil War in 1848, and the Bighole Battle in 1877.
The color guard will then drop a wreath into the Bitterroot River, keeping the legacy of service alive in Ravalli County. 
Missoula Law Enforcement Officer of The Year Awards 2023
Exchange Club of Missoula Honors Brave Officers For Their Service