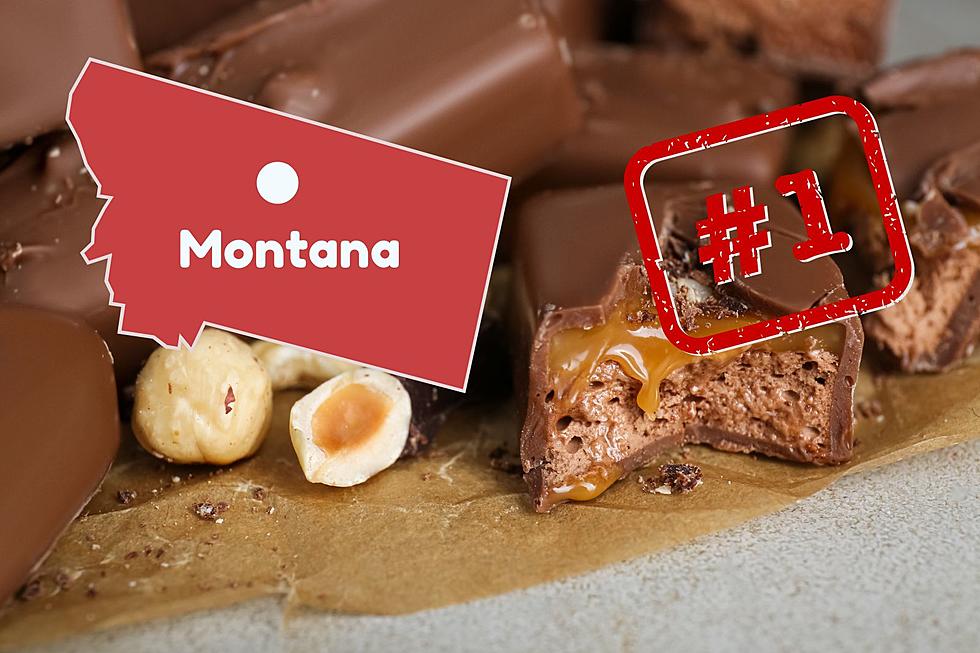 Really? This Popular Candy Bar Is Montana's Favorite?
Canva
What Candy Bar Is Montana's Favorite?
When it comes to candy and candy bars specifically I can take them or leave them.
Personally I've always been a bit more of a chewy candy fan, so I tend to go for something like Skittles or Mike and Ike.
As for candy bars themselves, the last one I would pick out is the one that is actually the most popular one in Montana.
A website called Menu Price set out to find each states most popular chocolate candy bar.
They looked at the 30 of the most popular candy bars, and then looked at what each state had as the candy bar they searched for on Google the most.
If I had to guess without looking at the results I would have said that Snickers would have been the most popular candy bar.
Shows what I know as Snickers came in at number 5.
Nope the most popular candy bar with 8 states searching for it more than any other candy bar was none other than Milky Way.
Milky Way?!
I don't want talk bad about candy, but I mean come on.
There isn't very much there, just chocolate caramel and nougat. Which I guess is more than a 3 Musketeers.
I need a little something more in my candy bars, which is why I said I would pick Montana's favorite candy bar last.
Not that it's bad, just that it's so plain.
Montana's Most Popular Candy Bar
Yep, just a plain old chocolate bar from Hershey's is the most popular candy bar is Montana.
Are they bad? No, but they wouldn't be my first choice.
If I had to guess they are the most googled candy bar for camping reasons.
I mean one can't go camping in Montana without making S'mores and you need Hershey's to do that.
LOOK: How To Make S'Mores Burritos
Some think it looks like a wrap, I think it looks like a burrito. However you see it, it's mouthwateringly delicious, and here's how to make it.
KEEP READING: This Massive Candy Store Is STUNNING In Its New Location In Billings, Montana.
A quick trip over to the NEW Candy Town USA was a fun one, for sure! It's candy heaven here in Montana.
LOOK: 15 Amazing Candy Stores You Need to Know About in Montana
Looking for a place to satisfy your sweet tooth? Check out theses awesome candy stores in Montana