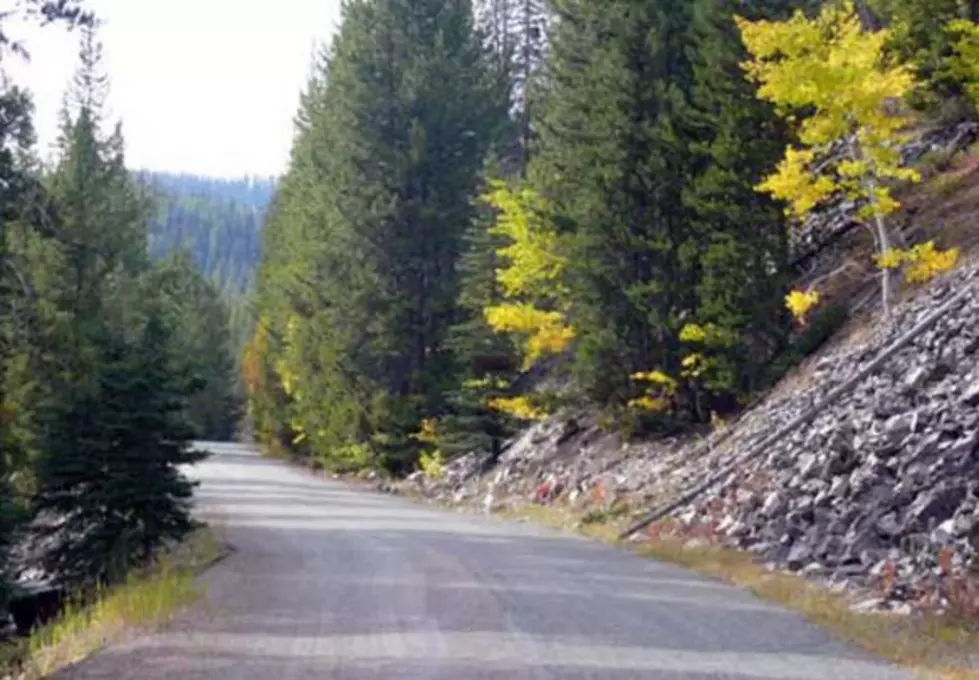 Montana Skalkaho Opens Between Hamilton and Philipsburg
Image of portion of Montana Highway 38 courtesy of KLYQ Radio, Hamilton MT
Great news for those trying to figure out awesome Memorial Day Weekend day trips. The Skalkaho is open!
The Montana Department of Transportation on Friday gave us the official word that Highway 38 east of Hamilton (commonly referred to as the Skalkaho Highway) is open for the season.
The two-lane mountain road took a real beating last winter, but the mild conditions we've experienced this year should make it much easier to navigate. But caution is always the key.
The driver doesn't usually get to enjoy the breathtaking scenery as much as the passengers, but there are spots to pull over and take in all that the highway, which winds through the Beaverhead-Deer Lodge and Bitterroot National Forests along steep mountainsides, has to offer. That of course includes the very popular waterfall area. And I'm a fan of taking in the vista created by the "ghost trees." Once you see them you'll know what I mean.
So if you can't fit it into your Memorial Day weekend to-do list, hopefully you'll be able to take it in real soon. Safe travels!  DB