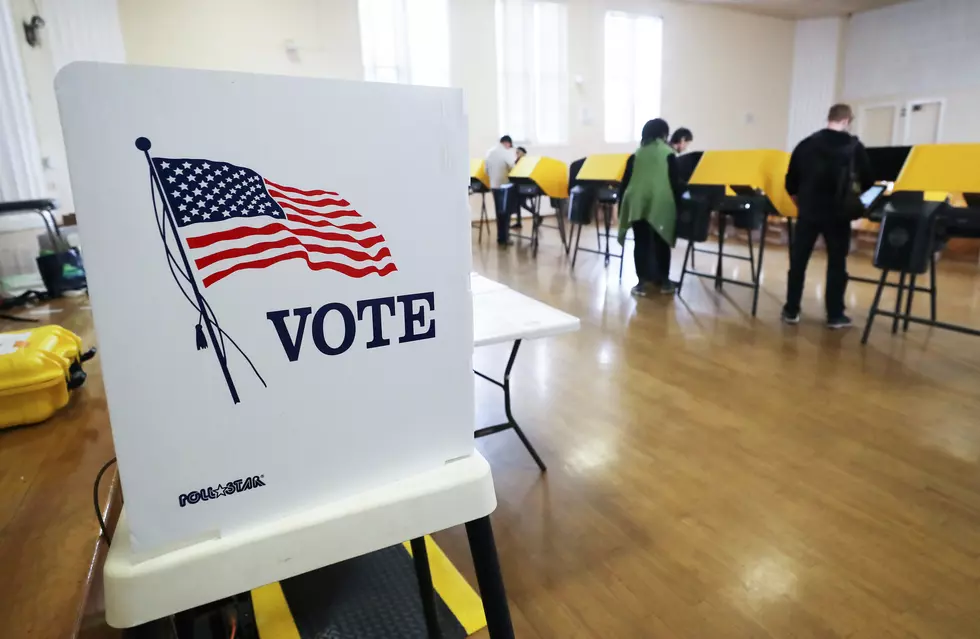 Missoulians Can Vote In-Person Starting Tomorrow Through Election Day
(Photo by Mario Tama/Getty Images)
The Missoula County Elections Office just announced that this Friday will be the first day of in person voting for this year's General Election. Missoula County Elections Administrator Bradley Seaman explains.
"We have had a lot of requests from people who would like to vote in-person versus voting a mail ballot," Seaman said. "Every voter is going to get a ballot in the mail on the 9th, but for people who feel more comfortable voting in-person, they can come starting at 8:00 a.m. We will void that ballot that is going to go out in the mail and we will issue them a new ballot. They will be able to vote here at the election center and know that their vote is going to be counted on Election Day."
Seaman said in person voters will be required to fill out a form that states they didn't get the ballot that was sent to them. They will then be issued a new ballot that they can vote at a voting booth there at the elections office.
"We should do pretty well towards serving voters, but we are really encouraging people to come by any time before the election," Seaman said. "My big caution is that on Election Day we get hit with thousands of voters and our maximum capacity to serve voters is 24 in that building. We would love it if they came Friday rather than Election Day, but we will have 200 hours of in-person voting between now and Election Day."
Seaman said voters can also bring their ballot to the elections office and vote it in person.
"That is actually going to be one of the easiest ways for a voter to vote in-person because it doesn't require the extra paperwork to void that ballot that is going out in the mail and issue a new ballot," Seaman said. "You can vote it at home and bring it in to deposit it or you can come here and we will have voting booths available, ADA voting equipment, and we will make sure that ballot gets deposited. That way you don't have to worry about the postal service if that is a concern to you."
According to Seaman, their normal business hours are 8:00 a.m. to 5:00 p.m. Monday through Friday, but they will be closed on October 12th.
CHECK IT OUT: 10 Items Might Be in Short Supply This Winter