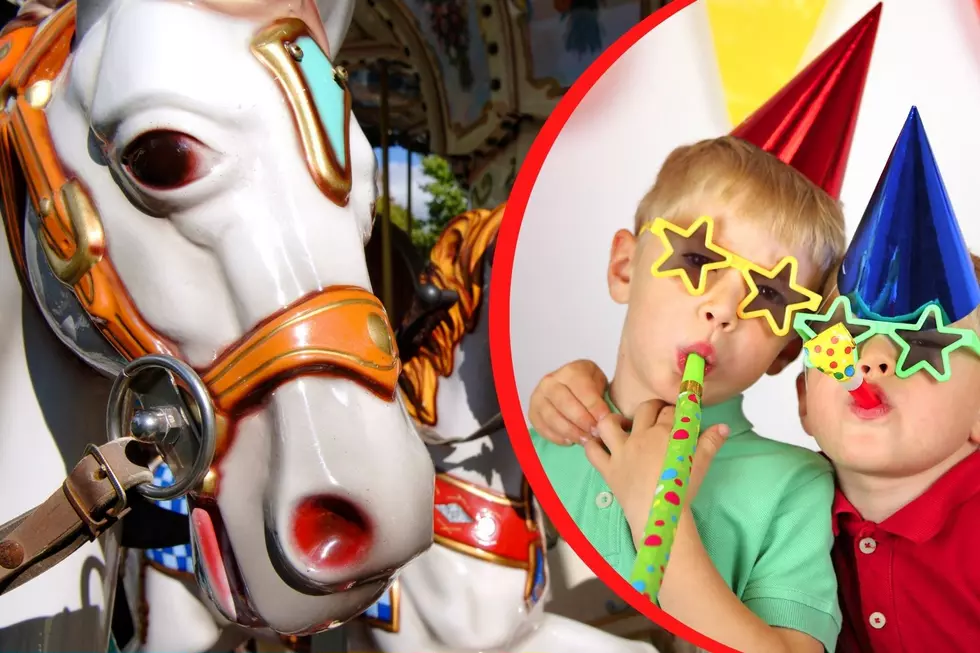 Missoula Rides for Free as Carousel Celebrates Birthday
Photo: Canva
It's always the worst when you get invited to a birthday party and you don't have any idea of what to bring along for a gift. Well, the good news is we're all invited to a party this weekend and no gifts are required. Actually, it's the opposite. We're the ones that'll be getting a gift in the form of free rides from A Carousel for Missoula. As part of the birthday celebration on Saturday, the rides will be on the house.
A Carousel for Missoula is excited to have been generating smiles and laughter within the Missoula community for 27 years! On Saturday, May 28th we will celebrate our 27th birthday by offering free rides for all kids and kids at heart, courtesy of John Thompson of Hobby Horse Arts!

We are also grateful to announce that we anticipate having all of our ponies up and running for our big day thanks to the help of machinist Andy Troutwine who once again came to our rescue!
If you missed some other big news recently, A Carousel for Missoula announced that they'll soon have the ponies running off of solar power. The carousel received a sizable grant to have solar panels installed to help it be sustainable for future generations. And a new Dragon will soon call the space between the carousel and Dragon Hollow home. The yet-to-be-named dragon will encourage people to throw away their waste.
Headed to the market on Saturday? Plan to be downtown to start the holiday weekend? Just need some plans to get out of the house? A Carousel for Missoula will be open from 11 AM to 5:30 PM on Saturday with free rides to celebrate their birthday. They invite everyone to stop by and celebrate with them!
10 Businesses That Should Open a Location in Missoula
We asked, and you answered, and then we brainstormed a little bit too. Here are 10 businesses that we think should open a location in Missoula, Montana.
The 14 Best Places in Missoula to Take Visitors From Out of Town
We asked locals where they like to bring visitors when they take a trip out to Missoula - and here's what they came up with.
10 Biggest Missoula Concerts of the 2000s
10 of the biggest, most exciting concerts to come to Missoula in the 2000s, in no particular order.