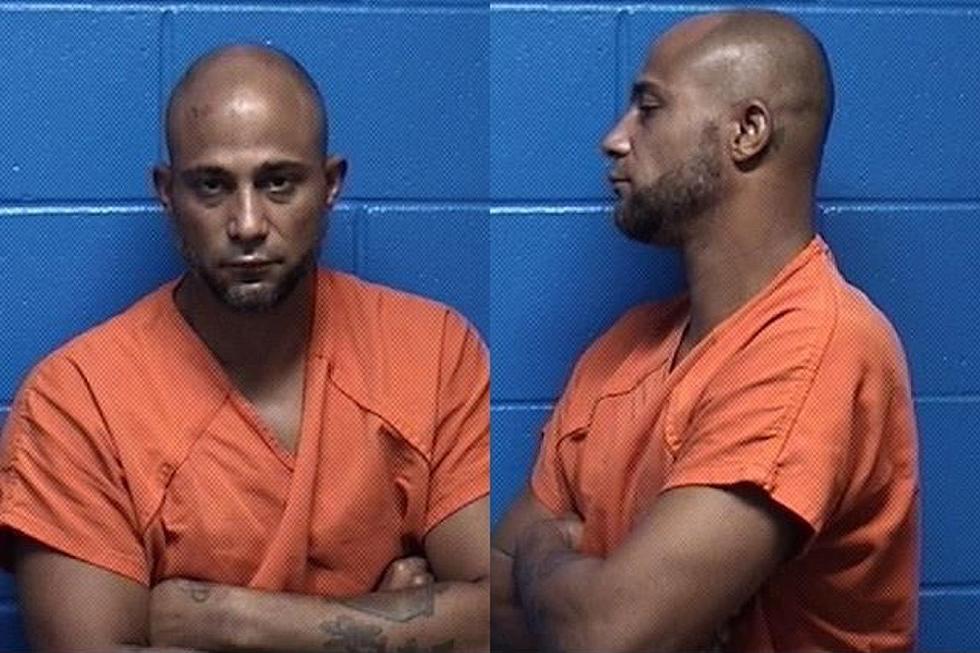 Missoula Police Witness Man Allegedly Strangling His Girlfriend
Photo Courtesy of the Missoula Jail
On Sunday, Missoula Police Department Officers responded to a report of a disturbance at the Campus Inn located on East Broadway. One reporting party said they head a male voice state "I would kill you with my bare hands." Police Public Information Officer Lydia Arnold explains.
"Officers observed the suspect male, 38-year-old William Canafax, pull his hands away from the face and neck area of the victim as officers gained entry into the hotel room," Arnold said. "Dispatch had advised officers of several calls regarding a male and female disturbance where callers could hear a male yelling threatening statements to a female. Callers also heard loud noises consistent with a physical disturbance. When officers arrived on scene, they too could hear the sounds and statements that were relayed to dispatch."
The initial responding officer heard a male and female arguing when he arrived outside the room. He heard the female crying and a scream. He could see the male following the female around. He then heard the male state "Shut your mouth!"
The officer then heard what sounded like a body being shoved forcefully against a wall. He noted he could no longer hear the female crying. He opened the curtains and observed the male pull his hands away from the face and neck area of the female. The other officers then entered the room through the door.
"Based on the severity of the incident and the concern for the victim's safety, officers gained entry into the room," Arnold said. "During a preliminary investigation, officers observed injuries consistent with strangulation on the victim. Based on the officer's preliminary investigation, Canafax was arrested for partner or family member assault and strangulation of a partner or family member. The victim was transported to St. Patrick's Hospital where her medical condition is unknown."
Court documents indicate the victim said Canafax threw her onto the bed, got on top of her, and used one hand to cover to her nose and mouth. She said he then placed his other hand around her throat and squeezed extremely hard. The victim recalled getting tunnel vision and thought she was going to die. She tried to fight him off by swinging her arms and attempting to hit him, but she said she was unable to overpower him.
The next thing the victim remembers is Canafax pushing her up against a wall, covering her nose and mouth with one hand, and strangling her with the other hand a second time.
Officers observed swelling on the victim's neck. The victim said it hurt when she swallowed, her throat was sore, and she had an extremely bad headache.
Canafax was transported to the Missoula County Detention Center. He is currently being charged with felony strangulation and partner or family member assault.
LOOK: Here Are 30 Foods That Are Poisonous to Dogs
To prepare yourself for a potential incident, always keep your vet's phone number handy, along with an after-hours clinic you can call in an emergency. The ASPCA Animal Poison Control Center also has a hotline you can call at (888) 426-4435 for advice.
Even with all of these resources, however, the best cure for food poisoning is preventing it in the first place. To give you an idea of what human foods can be dangerous, Stacker has put together a slideshow of 30 common foods to avoid. Take a look to see if there are any that surprise you.
KEEP READING: Here are the most popular baby names in every state
Using March 2019 data from the
Social Security Administration
,
Stacker
compiled a list of the most popular names in each of the 50 states and Washington D.C., according to their 2018 SSA rankings. The top five boy names and top five girl names are listed for each state, as well as the number of babies born in 2018 with that name. Historically common names like Michael only made the top five in three states, while the less common name Harper ranks in the top five for 22 states.
Curious what names are trending in your home state? Keep reading to see if your name made the top five -- or to find inspiration for naming your baby.