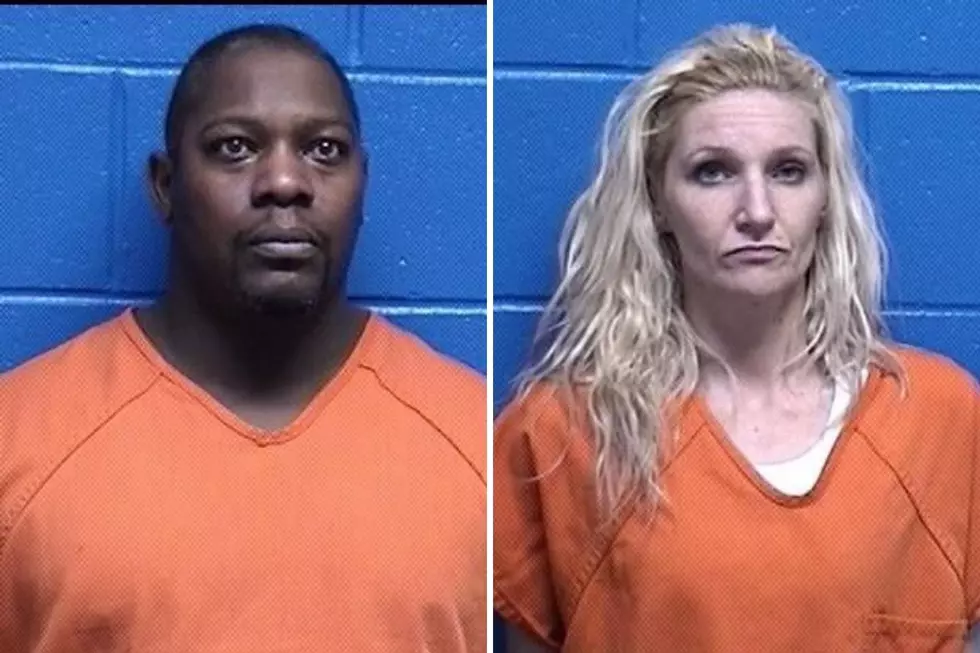 Missoula Police Catch Two People With Over 58 Grams of Meth
Photo Courtesy of the Missoula Jail
At about 2:30 a.m. on Saturday, Missoula Police Officers were called to the Lucky Lil's Casino located on North Reserve Street. An employee reported that there were several people walking to and from the casino, getting into a silver vehicle and driving around, only to come back to the casino a short time later. Police Public Information Officer Travis Welsh explains.
"The employee also identified a vehicle associated with these individuals, which was eventually determined to belong to one of the people involved," Welsh said. "The officer made contact with a male in the vehicle and observed items of drug paraphernalia. The two people inside the casino were asked to come out. They were identified as 38-year-old Raymond Mosley and 35-year-old Stephanie Haines, both of Oregon."
An officer requested consent to search Haines' vehicle, which Haines refused to provide. The officer informed Haines that he intended on seizing her rented vehicle pending approval for a search warrant. According to Welsh, Mosley and Haines were released.
"The next day, a search warrant was performed on the vehicle, which revealed the presence of narcotics and drug paraphernalia," Welsh said. "The officers identified where Mosley and Haines were staying in town. They secured their hotel room after they determined no one was inside. After subsequent application and awarding of a search warrant, the room was searched and more items of narcotics and drug activity were discovered."
During a search of Haines' vehicle, the officer discovered digital scales, pipes, a butane torch, hypodermic needles, several different sizes of baggies, two LSD tabs rolled up in a piece of foil, and approximately seven baggies of meth. Court documents indicate the total weight of the methamphetamine found in Haines' vehicle was 58.1 grams.
Haines and Mosley were both charged with felony criminal possession of dangerous drugs with intent to distribute. Haines was also charged with an additional count of felony criminal possession of dangerous drugs.
LOOK: Here are 25 ways you could start saving money today
These money-saving tips—from finding discounts to simple changes to your daily habits—can come in handy whether you have a specific savings goal, want to stash away cash for retirement, or just want to pinch pennies. It's never too late to be more financially savvy. Read on to learn more about how you can start saving now. [
From:
25 ways you could be saving money today
]