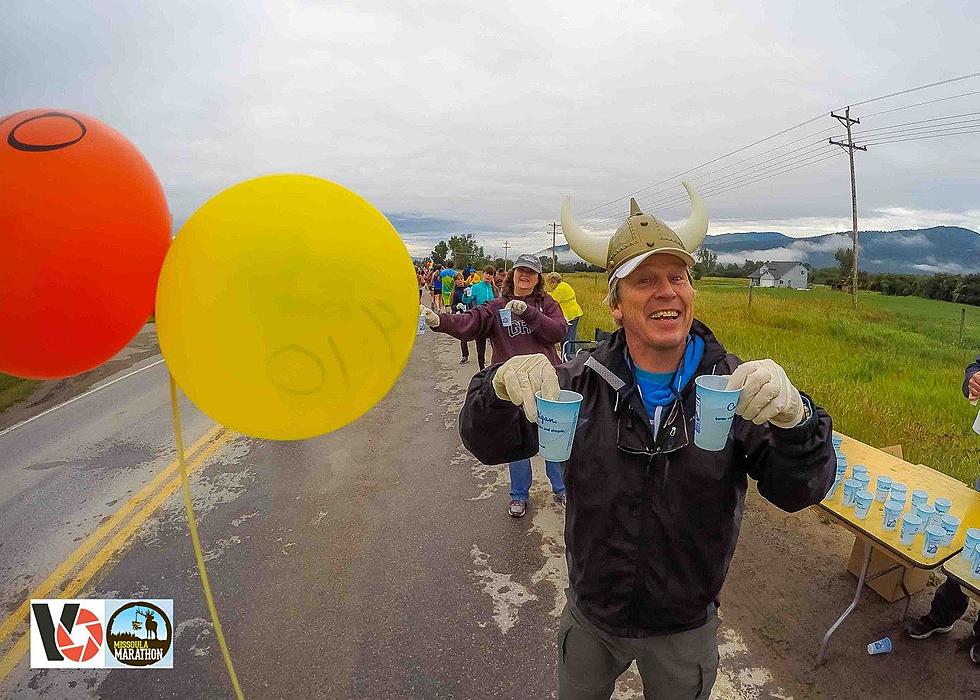 The Missoula Marathon Desperately Needs Volunteers
Missoula Marathon photo
With just a dozen days left until the sound of the starter's pistol rings across the valley, Missoula Marathon organizers say they need a bunch of volunteers to help make the race a big success.
The 2023 edition of the landmark race is set for the weekend of June 25th, and race leaders are working hard to fill up to 1,000 slots to not run the races, but actually RUN the races.
We're talking about all the volunteers that are needed every year to make the main race, and all the other events happen.
Race Director Trisha Drobeck says she has a job for everyone to get involved.
"Yes, please, please, please volunteer. I would love more volunteers. We have about 1000 volunteer spots throughout the week and something for everybody," Drobeck explains. "Whether you want to interact with runners or not, or just cheer them on, hand them water, or if you want to help us prep food for them as they cross the finish line. So there are so many options there and people can register at missoulamarathon.org."
Being a Marathon volunteer is a great way for everyone in the valley to support the race, and tap into the energy and enthusiasm. And Drobeck says that includes the kids.
"Please, your kids can totally volunteer at aid stations. It's so much fun. They can help out. You know, we've got some teenagers this year handing out medals. And there's just so much that they can do."
Just jump right in!
Drobeck says no prior Missoula Marathon experience is needed. Just a willingness to support the racers and the community, and have a great time.
"At our website missoulamarathon.org, there's a button on the home page that says volunteer and you can learn more there," Drobeck says. "And then there's a quick, easy sign-up where we just need your e-mail, your phone number, and your shirt size."
While the full marathon and half-marathon are the signature events on Sunday, there are races and other activities throughout the weekend, including the Beer Run on Friday, the Kid's Run on Saturday, and the Tony Banovich 5K, which honors the memory of the Marathon's first director.
READ MORE: Where do most Missoula Marathon runners come from?
Living in Missoula? What Your Shoe Choices Say by Looking at Them
It's been said that, "The Belt has to match the Shoes." So we want to know, do the shoes have to match the Town?