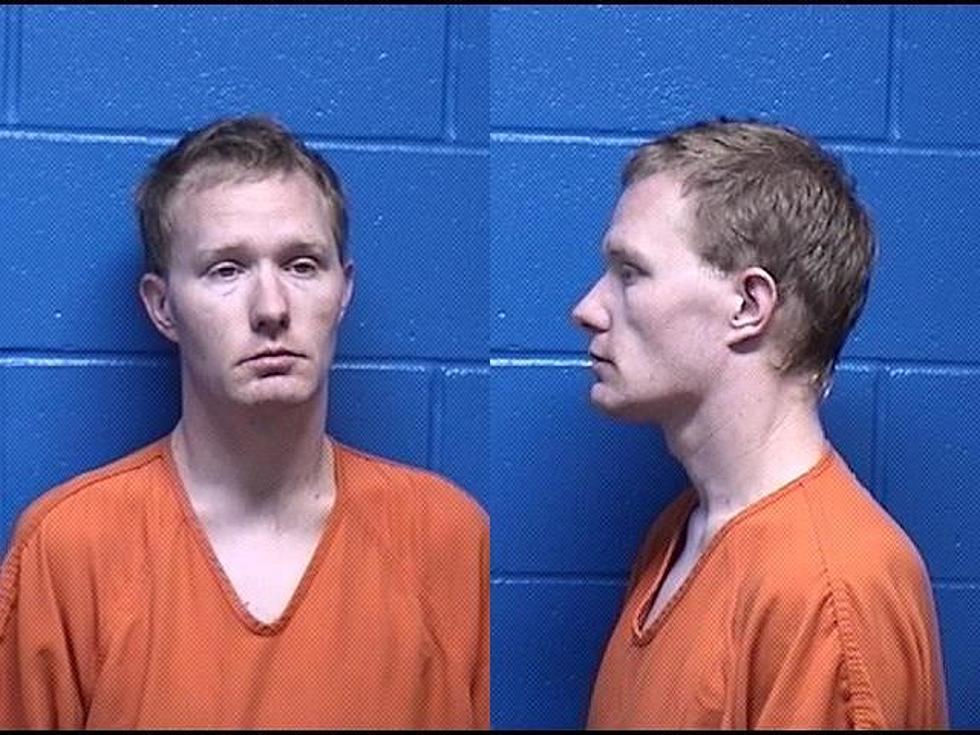 Missoula Man Charged With Sexually Assaulting a Minor, Released on His Own Recognizance
Photo Courtesy of the Missoula Jail
On Thursday, Missoula Police Department officers responded to a report of a sexual assault earlier in the evening near the 2200 block of Mary Avenue. When officers arrived, they contacted the female victim who is 15 years old. The victim said she had been texting on Snapchat with a male co-worker, Nicholas Moore, who is 30 years old. At some point during the text conversation, Moore asked for a ride to the liquor store.
The victim and her two friends picked up Moore, gave him a ride to the store, and then drove him back to his residence. The victim then helped Moore carry items into his residence while her friends waited in the car. Once inside the residence, Moore allegedly sexually assaulted the victim. KGVO is going to refrain from sharing the details of the facts and circumstances surrounding this incident out of respect for the victim.
Moore appeared in Justice Court on Thursday afternoon and Deputy County Attorney Brandon Zeak requested his bail be set in the amount of $25,000.
"The state's position is that should the defendant be released today, that he be basically restrained to having no victim contact with any of the victims that are alleged in the charging documents, to only be at his place of employment for work shifts, his supervisor must be aware of the pending charge, to have no unsupervised contact with any minors, to also include no alcohol, and no using Snapchat," Zeak said.
Justice Court Judge Travis Dye presided over the case and he provided the following statement.
"Mr. Moore, I am going to release you on your own recognizance, but have you supervised by pretrial supervision," Judge Dye said. "You need to obey all laws. You need to appear personally at all scheduled court appearances. You need to obtain and stay in contact with your attorney. You are to remain in the state of Montana and you are not to have any contact with the alleged victims in the charging documents."
According to court documents, Moore admitted to the allegations and knew the victim did not indicate the contact would be welcomed or invited. He was charged with felony sexual assault involving a minor.
LOOK: Here is the richest town in each state
Just saying the names of these towns immediately conjures up images of grand mansions, luxury cars, and ritzy restaurants. Read on to see which town in your home state took the title of the richest location and which place had the highest median income in the country. Who knows—your hometown might even be on this list.
LOOK: The Most Famous Actor Born Every Year