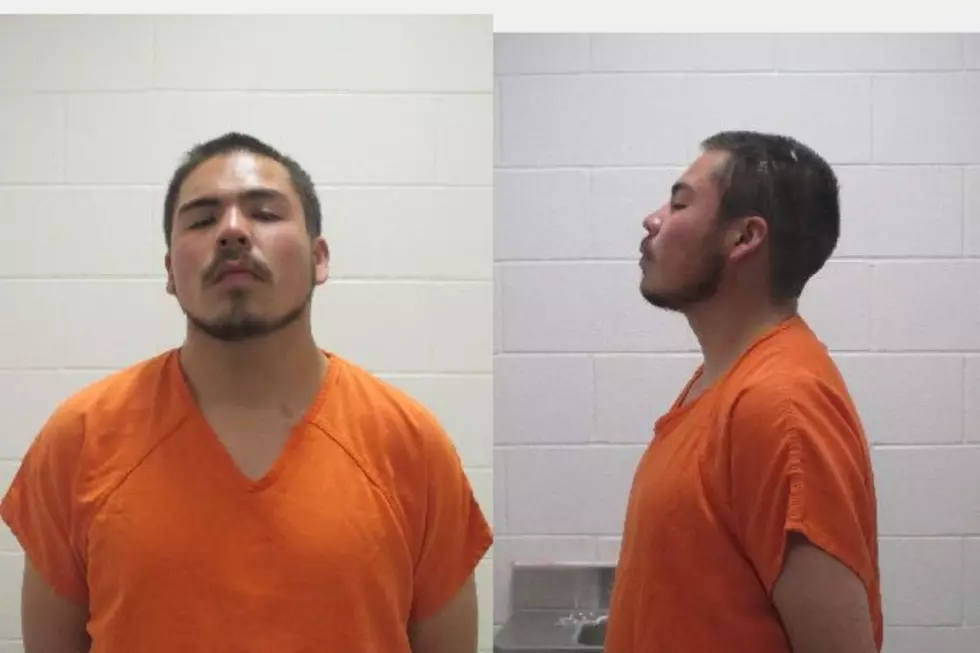 Man Puts a Baggie of Meth in His Mouth During an MPD Investigation
Photo Courtesy of the Missoula Jail
Just before 10:00 p.m. on Monday, a Missoula Police Officer was on patrol, parked in the Albertson's parking lot on East Broadway. The officer observed a red Cadillac move from a parking space at the car wash across the street into a spot in the Albertson's parking lot. Another vehicle then pulled up.
The driver got out and walked to the driver side of the Cadillac, and spent less than 20 seconds there before leaving. The officer recognized this as consistent with drug distribution activity. Police Public Information Officer Travis Welsh explains.
"An officer initiated a traffic stop of the vehicle on I90, between the Van Buren on ramp and the Orange Street exit," Welsh said. "The officer identified the driver as 20-year-old Tylee Champine of East Glacier. During the course of the investigation, the officer developed suspicions that the driver and a female passenger were involved in drug activity."
The officer recognized the female passenger, knew she was on probation, and returned to his patrol vehicle to contact the on-call probation officer. Another officer arrived on scene to assist and observed Champine place his hand to his mouth.
"The officers observed Mr. Champine put something in his mouth at one point," Welsh said. "He removed it when instructed and turned it over to an officer who identified it as a small Ziplock baggie. That baggie was later determined to contain a residue of what appears to be methamphetamine. Mr. Champine was placed under arrest and transported to the Missoula County Detention Center for drug related offenses. His vehicle has been seized pending a search warrant."
The officer observed that the baggie Champine had put in his mouth was opened and had chew marks on it.
Champine was charged with felony criminal possession of dangerous drugs and felony tempering with or fabricating physical evidence.
LOOK: The most famous actress born the same year as you
Many of the actresses in this story not only made a name for themselves through their collection of iconic performances, but also through the selfless, philanthropic nature with which many of them approached their stardom. In an age of flipping the script on societal norms, many of these actresses are using their voices and platforms to be advocates for those who are otherwise unheard.