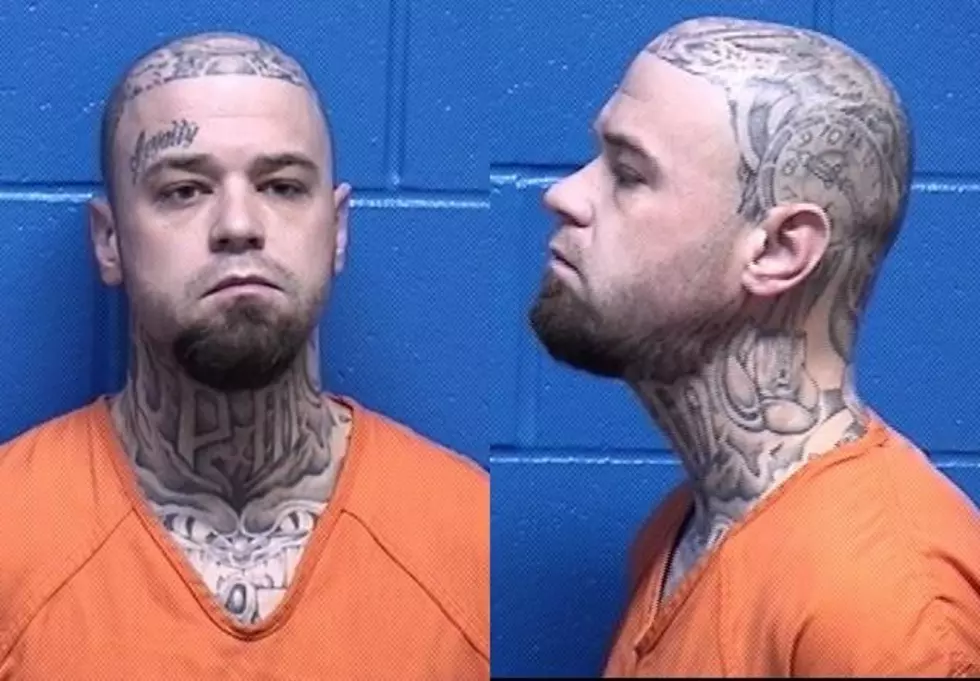 Man on Probation Charged With Intent to Sell Meth
Photo Courtesy of the Missoula Jail
On Monday, Missoula Police officers conducted a search of the residence and vehicle of 30-year-old Micah Baldwin. Baldwin was under the supervision of the Montana Department of Corrections. Probation and Parole Officers requested that Missoula Police assist with conducting the searches after information had been received regarding drugs and a firearm at the residence. Police Public Information Officer Travis Welsh explains.
"Micah Baldwin was arrested after information was received by officers that he was engaging in the sale of narcotics," Welsh said. "Officer alerted probation and parole officers because Baldwin is currently on probation. They responded to his address on Patricia Street. A search was performed and based on evidence that was recovered as well as witness statements; Mr. Baldwin was placed under arrest for criminal possession of dangerous drugs with intent to distribute."
An officer located a bag with numerous plastic containers just behind the driver seat. One of the containers had many, small, plastic baggies, which the officer recognized as the type commonly used to hold narcotics. One of the baggies in the container had a small amount of methamphetamine inside.
A probation officer located another bag under the passenger seat. That bag was filled with approximately 8.7 grams of methamphetamine. According to the MPD officer, the quantity of methamphetamine located exceeds the quantity typically possessed by a user for personal use.
During the search, officers also found a black digital scale and numerous unopened bags of hypodermic needles. Baldwin was charged with felony criminal possession with intent to distribute.
READ MORE: See how some companies are changing their businesses to combat COVID-19