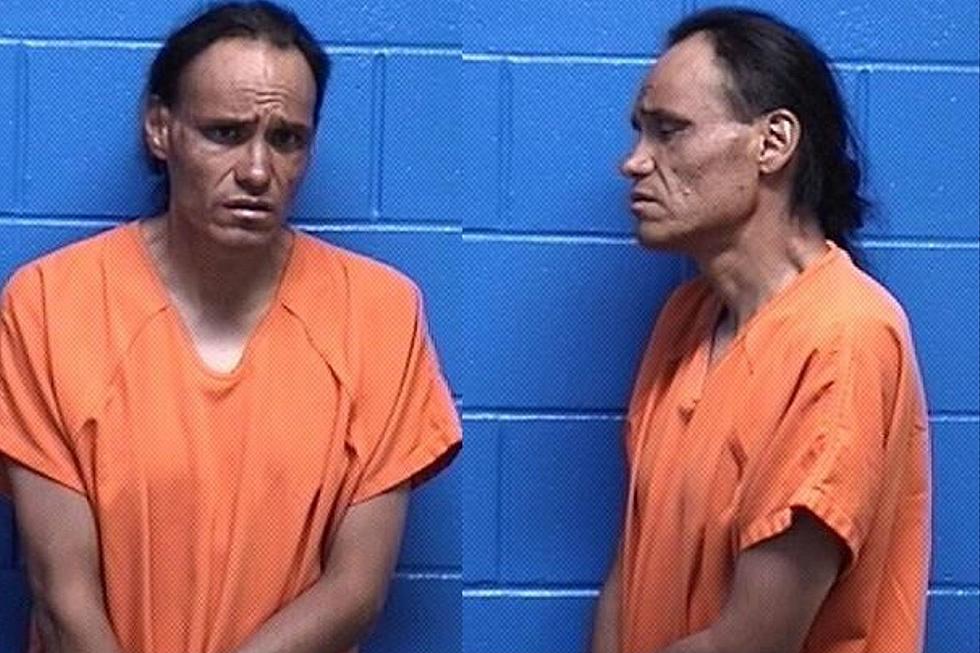 Man Charged With Attempted Kidnapping at Caras Park
Photo Courtesy of the Missoula Jail
The Missoula Police Department provided the following UPDATE at around 9:45 a.m. on Wednesday July 22, 2020:
On Monday 7/20/2020, MPD Officers arrested a man identified as Dean Daryl Greybull (52) for the offense of Attempted Kidnapping after a reported incident near Brennan's Wave in Caras Park. Late Tuesday 7/21/2020, it was determined that the suspect is actually "Terrence Roberts" (46), a parole absconder out of Sacramento, CA. Mr. Roberts has a long history of using alias' to identify himself, most recently the original name of his adopted brother. The California Office of Probation/Parole has confirmed this information. Investigating detectives have provided the information to the Missoula County Prosecutors. If anyone who has not already spoken to police witnessed the incident on Monday or otherwise has information about Mr. Roberts, please call Missoula Police Detective Connie Brueckner at (406) 552-6286.
Just before 6:00 p.m. Monday, Missoula Police Officers responded to Caras Park for a report of a Native American male in a red shirt who was "shooting up heroin and harassing people passing by." An officer observed an individual who matched the description and found him talking to two females who did not appear to know the male.
Three minutes later, the officer was notified that a male with the same description was just reported for attempting to abduct a female. Police Public Information Officer Travis Welsh explains.
"A 16-year-old girl reported having been grabbed by an adult male who attempted to pull her away from the area before she was able to get free of him," Welsh said. "She provided a description of the male and a person matching that description was subsequently located nearby. He is identified as 52-year-old Dean Greybull. At the end of the investigation, Mr. Greybull was placed under arrest and transported to the Missoula County Jail."
Court documents indicate that Greybull ran from the park and attempted to flee on foot, but he was quickly apprehended by the officer. During a search incident to arrest, officers located an unloaded and capped syringe in Greybull's pocket.
The victim said Greybull made her uncomfortable multiple times while she was surfing with two friends near Brennan's Wave. She stated she was looking for help when Greybull grabbed her upper right arm and said "you are coming with me." The victim eventually got away from Greybull and she ran until she found an individual who could call 911.
The victim's father provided the following statement during Greybull's court appearance:
"The attorney that is representing him must not have a child because I don't know how you could ever say that he should be released. I also believe that there were multiple calls on this gentleman during the day. I also have screenshot photos that he gave the wrong name while he was in jail. He was initially booked under Terrance Greybull, age 46 and now he is listed as Dean Greybull, age 52. The lack of an address or a phone number, he is a flight risk and he is a danger to anybody else that he comes in contact with. I recommend no bond at all."
Greybull is being charged with one count of attempted kidnapping, which is considered a felony offense. His bail was set at $100,000.