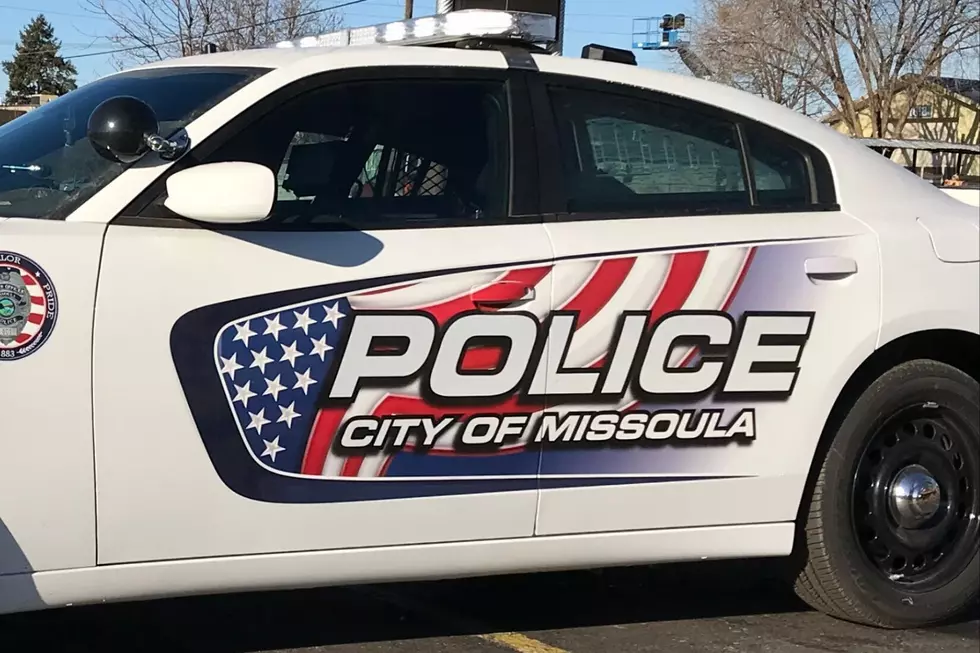 Man Charged With Assault for Threatening a Woman With a Dumbbell
Photo Courtesy of the MPD
At around 1:30 a.m. on Saturday, Missoula Police officers responded to the report of a disturbance at a residence in the 100 block of Grandview Way. Police Public Information Officer Travis Welsh explains.
"When the officers arrived, they found a smaller group of people who were arguing outside, including a male identified as 25-year-old Devon Moran," Welsh said. "Moran appeared to be approaching a female in an aggressive manor to continue the disturbance. The officer shouted at him to stop. Moran turned, looked at him, and decided to run on foot."
The officer chased Moran into the adjacent apartment where he was taken into custody without further incident.
"The officer spoke to Mr. Moran's ex-girlfriend and also the mother of his two children who were in the home and determined that, based on her report, Moran was to be arrested," Welsh said. "She explained that during the disturbance Mr. Moran struck her several times about the head and face, lifted a ten pound dumbbell over his head, and approached her. In her mind, it appeared he was going to strike her with it. However, he backed away and set it back down."
The victim attempted to leave the residence, but Moran grabbed her legs causing her to fall down. Eventually, she was able to get out of the residence and into the parking lot where one of her neighbors was present.
An officer spoke with the neighbor and noticed the area to the left of her left eye was heavily swollen and was developing bruising. The neighbor indicated she had come over to cut Moran's hair, but the victim and Moran were arguing. She said she pushed them apart and convinced Moran to go outside, but Moran became more upset and struck her.
Another witness said she observed Moran strike the neighbor in the face. Moran then came towards the witness, but she pointed out she was merely trying to get the child away from the disturbance because the child did not need to witness it. Moran agreed and walked the other direction where he was confronted by police.
Moran was charged with felony assault with a weapon, partner or family member assault, and assault.
LOOK: See the iconic cars that debuted the year you were born