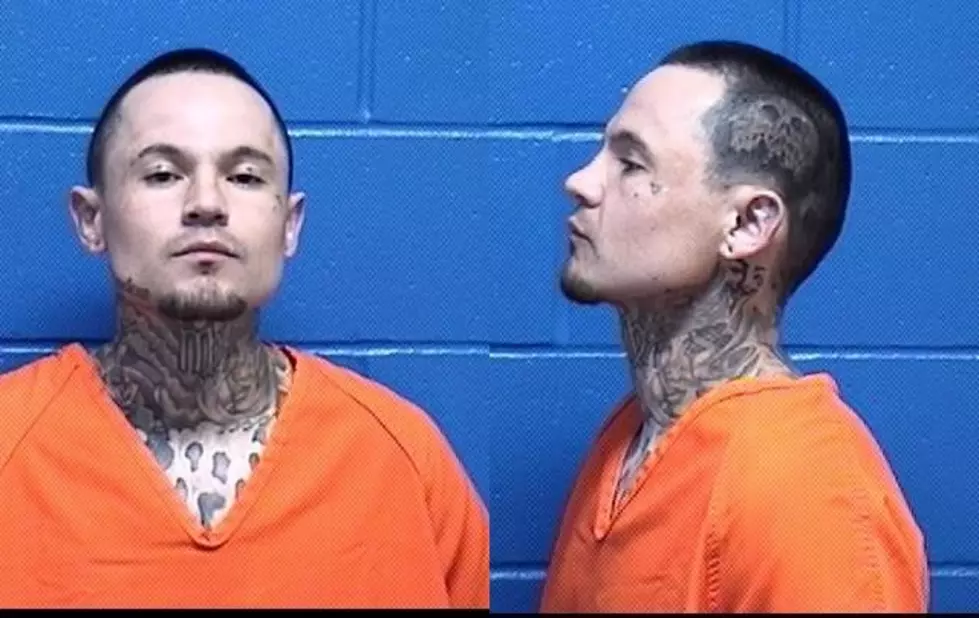 Man Arrested for Possession of Drugs With Intent to Sell
Photo Courtesy of the Missoula Jail
At around noon on Saturday, Missoula Police officers were called to a sober living house in the 2200 block of Mount Avenue to assist a probation officer. The probation officer had been conducting a routine search of a man's room when she found a cardboard box containing what appeared to be methamphetamine, heroin, two blue pills, and multiple clear plastic baggies. Police Public Information Officer Travis Welsh explains.
"When the officers arrived, they made contact with the probation officer who informed them that during the search of the residence the probation officer discovered evidence of drugs and paraphernalia indicative of the sale of dangerous drugs," Welsh said. "34-year-old Daniel Durglo was placed under arrest and transported to the Missoula County Detention Center where he is being held for drug related charges."
Court documents indicate the probation officer also found a fairly large sum of cash in Durglo's wallet, $241.00 in smaller denominations of mostly $5's and $20's. An officer noted the methamphetamine was in a rather large amount and it was packaged in seven separated bags. The suspected heroin was in it's own package along with multiple small clean bags in the same container.
The methamphetamine totaled 17.58 grams and was split into five approximately 3.5 gram bags and one .5 gram bag. The suspected heroin weighed .91 grams and will be submitted to the crime lab. The two pills were identified based on their markings as Alprazolam, a Schedule IV controlled substance.
Durglo was charged with criminal possession of dangerous drugs with intent to distribute and unlawful use or possession of property subject to criminal forfeiture, both are considered felony offenses.
KEEP READING: These are the top 6 scams connected to the pandemic