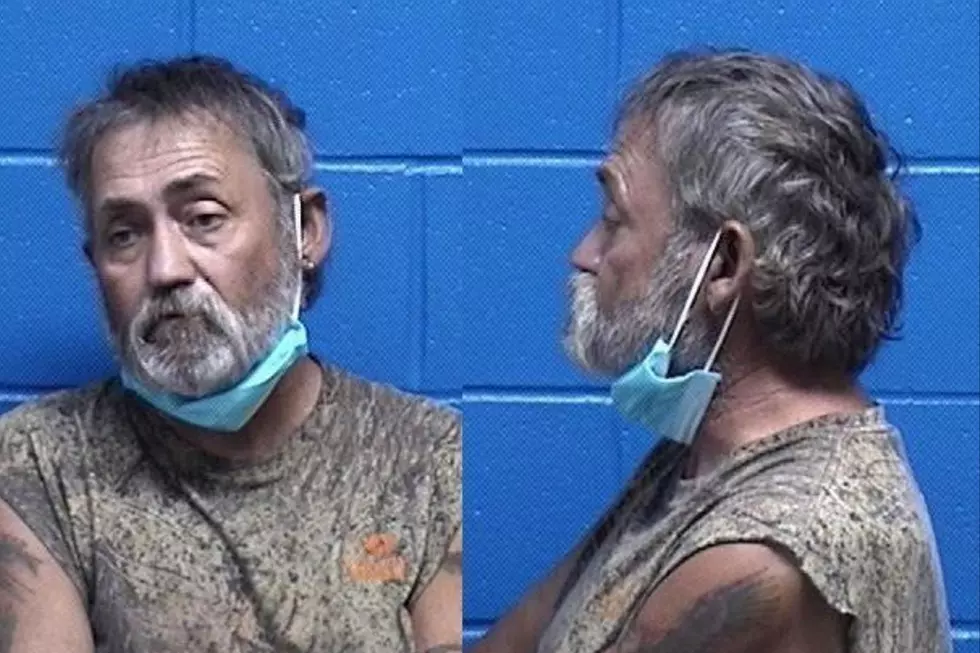 Man Allegedly Punched Woman and Shoved Her Out of a Moving Car
Photo Courtesy of the Missoula Jail
Just before 1:00 p.m. on Saturday, a Missoula Police Officer responded to the 5000 block of Grant Creek Road for a report of a woman who had been thrown from a moving vehicle. Officers located the victim. She was crying and appeared to be in pain. Police Public Information Officer Travis Welsh explains.
"When the officers arrived, they made contact with the woman who stated she had been in a disturbance with her boyfriend," Welsh said. "She identified him 57-year-old Bruce Asby. She had attempted to get out of the vehicle, but he refused to stop. He slowed down to a point where he pushed her out. She was found sitting on the side of the road."
The victim reported that the truck was going about 20 mph when Asby pushed her out of it. She had an abrasion to her right knee and minor abrasions or lacerations on other parts of her leg. She reported pain in her shoulders, head, mouth, and lips. An ambulance transported her to St. Patrick's hospital.
"She identified her boyfriend and what kind of vehicle he was driving," Welsh said. "Asby was located the next morning between 8:00 and 9:00 a.m. at a convenience store at the intersection of Mullan and Reserve. He was placed under arrest."
While at the hospital, the victim stated that Asby had punched her in the mouth and head with a closed fist while he was driving the truck. The victim said Asby pushed her out of the truck, took her money, and had told her "he was gonna take her down that road and no one would ever find her." The victim confirmed that she believed Asby was going to kill her, and thought she was going to die.
The victim also disclosed that Asby had her emotional support dog, and believed he would kill the dog. The victim's dog was located in Asby's truck, and was removed to a safe location.
Asby insisted that the victim didn't have any injuries. When an officer described the victim's injuries, Asby said "that's 'cause she was drunk and fell down." As Asby was being arrested he said "I'll whoop the s**t out of her." An officer asked Asby to clarify what he had just said, and Asby emphatically repeated the same statement.
Court documents indicate a small glass pipe commonly used for smoking dangerous drugs was located on Asby's person, and contained a small amount of brown and black residue. While en route to the Missoula County Detention Facility, Asby said "I should have punched her in the f****ng head."
Asby was charged with felony criminal endangerment, partner or family member assault, and criminal possession of drug paraphernalia.