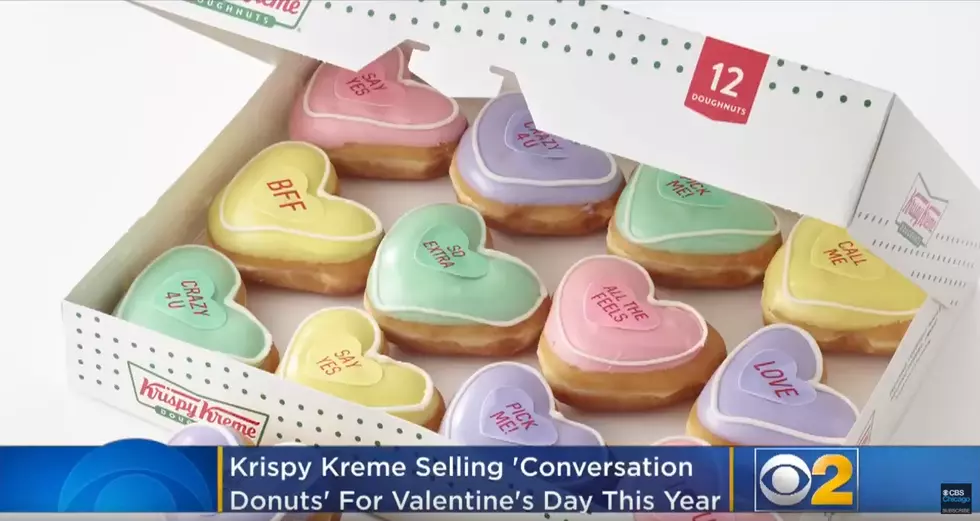 Krispy Kreme Conversation Heart Doughnuts For Valentine's Day
CBS Chicago via YouTube
I picture it as if the little conversation hearts grew out of their awkward teenage phase where they taste like chalk, and blossomed into a beautiful and delicious adult doughnut stage.
Krispy Kreme to the rescue.  They'll debut their Valentine conversation donuts in stores across the U.S. on January 30th.
The heart-shaped doughnuts are colorful and look like the classic heart-shaped candies, and will have phrases printed on top of them, including "DM Me" and "CRAZY4 U".
Krispy Kreme Reward Members can get a free Valentine's doughnut with any purchase on Wednesday, Feb. 6.
Once they debut on January 30th, the donuts will be available in stores through February 14th.