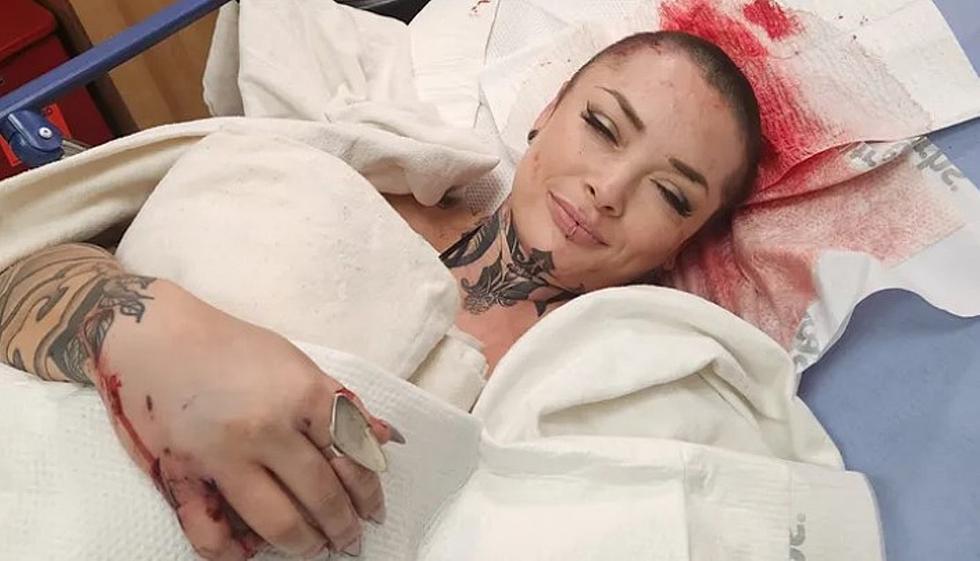 Kalispell Woman Survives Horrifying Hit by Low Flying Airplane
Image courtesy of GoFundMe
And there is a headline I never thought I would write as a social media contributor.
You're standing on the ground. You see an airplane flying very low coming right at you. Instinctively, with fear and adrenaline surging through you, you are likely running. Or getting as low to the ground as possible.
Or, because it's coming at you from behind, you cover the back of your head with your hands, as if that could possibly lessen the impact in some way. But maybe, just maybe, that defensive impulse is what ultimately saved Kelly Bertelsen of Kalispell, Montana's life.
Location details are pretty vague, but we did learn through GoFundMe that Kelly was doing a photo shoot somewhere in the desert. A full-sized single engine plane flew way too low to the ground and hit her in the head with the tip of one of its wings. Kelly was wearing a large ring on the hand that she placed on the back of her head. At the moment of impact, that ring probably acted as just enough of a shield to prevent the wing from slicing into Kelly's skull.
A social media update from Jake Bertelsen this week reads, "We have been busy with lots of doctors appointments. The follow-up MRI showed she did have a hemorrhage in her brain. She got the first hand cast off and stitches removed but because tendons were damaged there might need to be a second surgery for her hand. Focusing on the steps of her concussion protocol right now. Life is slow, but we're just so thankful she's alive."
And that miracle - being alive - is what really matters at this point. The accident is also likely to have a profound effect on Kelly's chosen profession. She is a tattoo artist, and her dominant hand, the one she tattoos with, is severely shattered. It is obviously unknown how much she will be able to use it moving forward.
But thankfully she is still here to tell the emotional tale. If you'd like to know more and are moved to assist the family with staggering medical bills, you can visit here.
LOOK: Where people in Montana are moving to most
Sta



cker
compiled a list of states where people from Montana are moving to the most using data from the U.S. Census Bureau.
The Reviews Are in For Somers Beach State Park in Montana
If you want to know what the park is like, well, it may depend on whether you see the glass as half empty or half full.