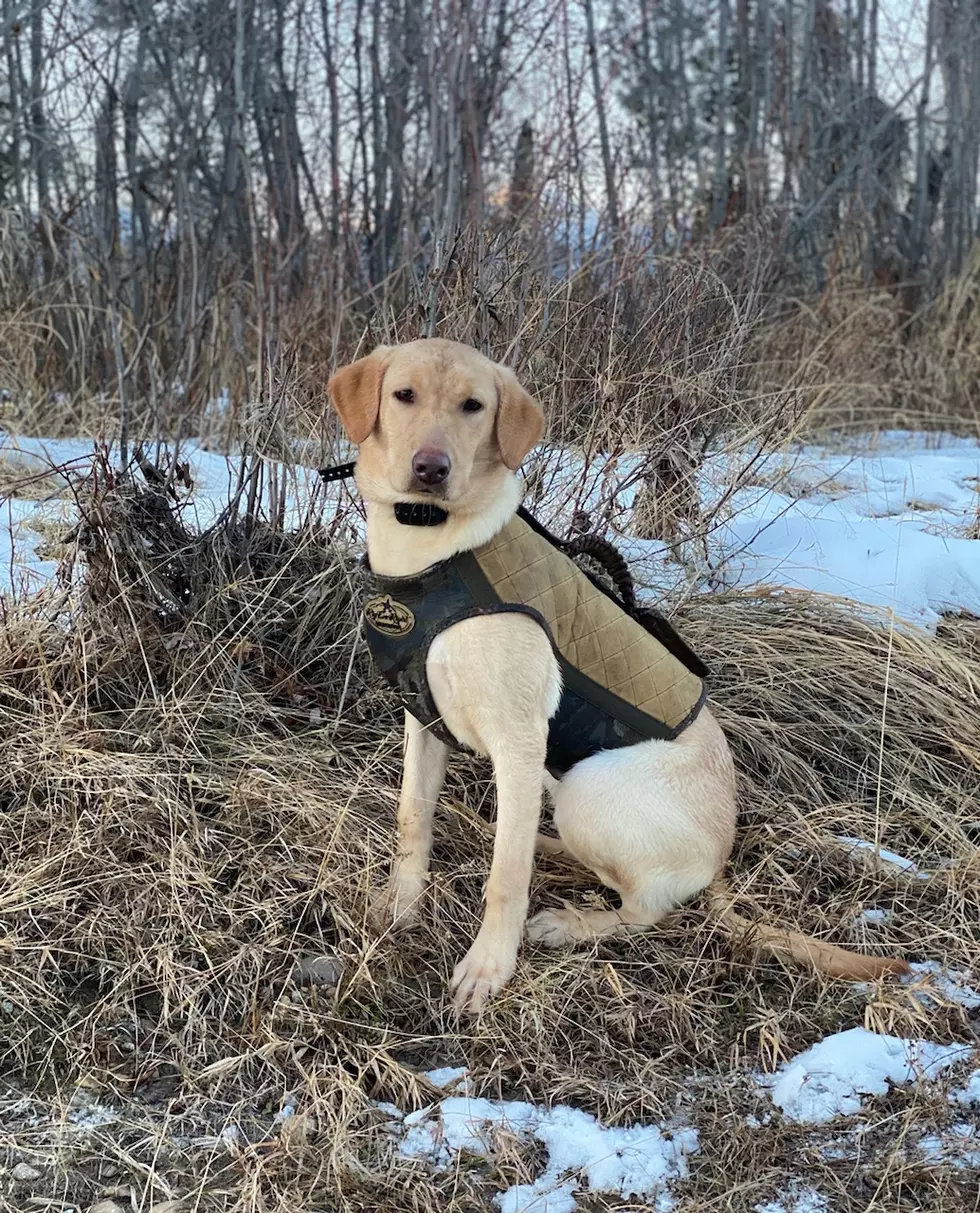 If You've Ever Wanted to try Montana Waterfowl Hunting, Here's Your Chance
Suzie the Retriever; Missoula Ducks Unlimited photo
While big game hunting frequently gets the most attention in Montana, waterfowl hunting is also a very popular pastime, pumping lots of money into our local economy. 
And thanks to Ducks Unlimited, a lot of that money goes directly back into helping to provide hunting opportunities and preserving critical habitat for ducks, geese, and other woodland critters. 
Every year, the Missoula chapter of Ducks Unlimited throws one heck of an event which not only serves as a major fundraiser but is a chance to learn more about the sport and get acquainted with local hunters. 
If you're already a bird hunter and would like to up your game, you'll love this
As the signature item for Thursday's live auction, Missoula Ducks Unlimited will offer a young yellow lab pup named Suzie, who Salmon River Retrievers donated. Banquet organizer Christine Shoopman says Susie was professionally trained by Canton Retrievers in Stevensville and will make a great hunting companion. 
In addition, the banquet will feature a long list of additional auction and raffle items throughout the course of the evening, including various hunting trips, one of which is a helicopter hog hunt for a change of pace. There will also be games, prizes, and a delicious meal and program. 
Tickets, some of which include a year's membership to Ducks Unlimited, can be purchased online or by calling 406-239-9418. Tickets will also be available at the door, which opens at 5:00 pm at the Doubletree in Missoula. 
Adorable Dogs of Missoula
Missoulians submitted pictures of their dogs for National Dog Day. Enjoy!