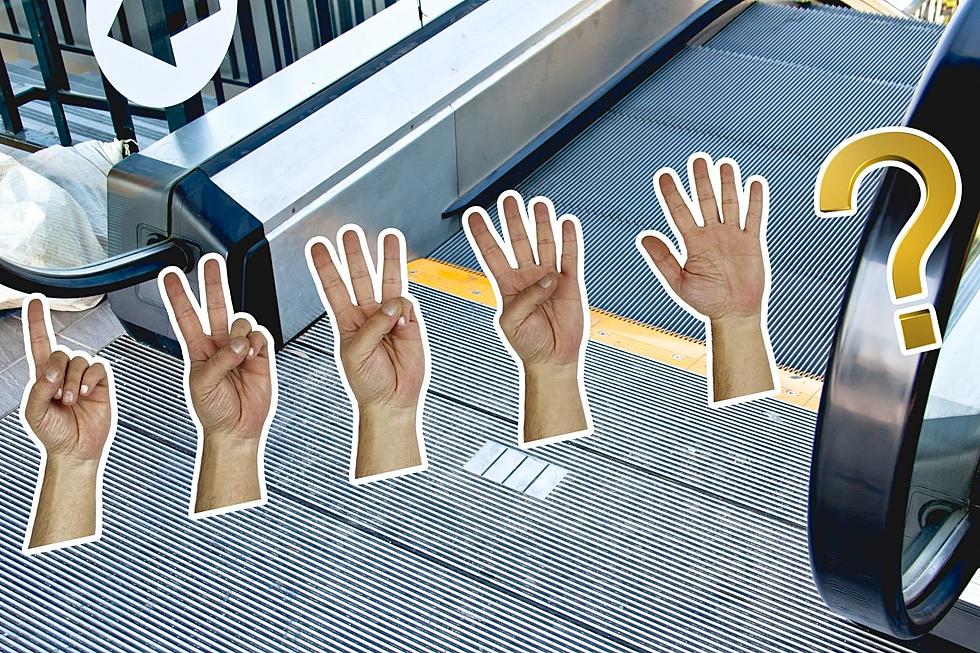 The Great Debate: How Many Escalators Are in Western Montana?
Photo: Canva
It just dawned on me this week that I've never really noticed the lack of escalators in Missoula. I guess it makes sense, for the most part, since there aren't many situations that really warrant one around town. You're usually going to see them in multi-level malls, big department stores, and airports. I found it kind of funny when I was on Twitter this week and kept seeing conversations about how many escalators western Montana does or doesn't have along with any escalators you might happen to find around the state. And it all started with the Missoula Airport hosting a day to showcase the nearly complete terminal that is set to open in May.
So, is it the only one?
The above tweet included the mention of the new terminal having the only escalator in western Montana. And man, that got the conversation started! There were comments about whether the escalator in the old Herberger's location in the mall still counts as one. Also, questions about if that escalator even exists anymore. (And to be honest, I never made it into the Giggle Box when they were at Southgate Mall so I'm not even sure if they removed it or not.) A few people mentioned that there are already a couple of escalators in Helena and that started the "but is Helena considered western or central Montana?" conversation.
I've would have never guessed I would be so amused by reading posts about escalators!
Here are some of the comments I saw in the many conversations about the topic:
@LeadBasedSaint -who remembers the escalator in the Nordstrom's and the little cafe at the top? #missoula
@ChrisNagusTV - So it turns out there's only one escalator in western Montana. I can't wait to try it the next time I'm in Missoula.
@David_Erickson - You're all focused on the escalator? A Kettlehouse bar!
@timmer82 - So you could fly into Missoula, see western Montana's rarest attraction, and then fly home. All without leaving the terminal.
@tinalope_ - Missoula is moving into the 21st century by getting *check notes* an escalator? (Does that mean the one in the Southgate mall is gone?)
@YPRJess - No there's an escalator in the Helena airport and Helena Dillards. So at least 2, soon to be three when the one in Missoula opens at the airport.
We'll never be mistaken for the escalator capital of the world
Did I waste too much time on Twitter reading comments about escalators in Montana? Yep, I sure did. But it felt a lot better to waste my time on that instead of tweets about politics and celebrity gossip. So will the airport escalator be the only one in western Montana? Do the escalators in Helena count? Are there any others? The battle rages on.
And remember, there's no such thing as a broken escalator.....just an extra set of stairs!
28 Missoula Businesses That Opened, Changed Ownership, or Changed Location
Yes, there were quite a few Missoula businesses that have closed in the last two years. But what about the Missoula Businesses that opened?
24 Missoula Businesses That Have Closed in the Last Two Years
A large amount of Missoula businesses have closed over the last couple of years for a variety of different reasons. Retirement, COVID-19, changes in ownership.....here's a list of 24 businesses that we've lost.
Tips For Visiting Yellowstone National Park During Tourist Season
Yellowstone is busiest in the summer months, but sometimes a trip just can't be avoided. In order to enjoy the park during tourist season, follow these tips.