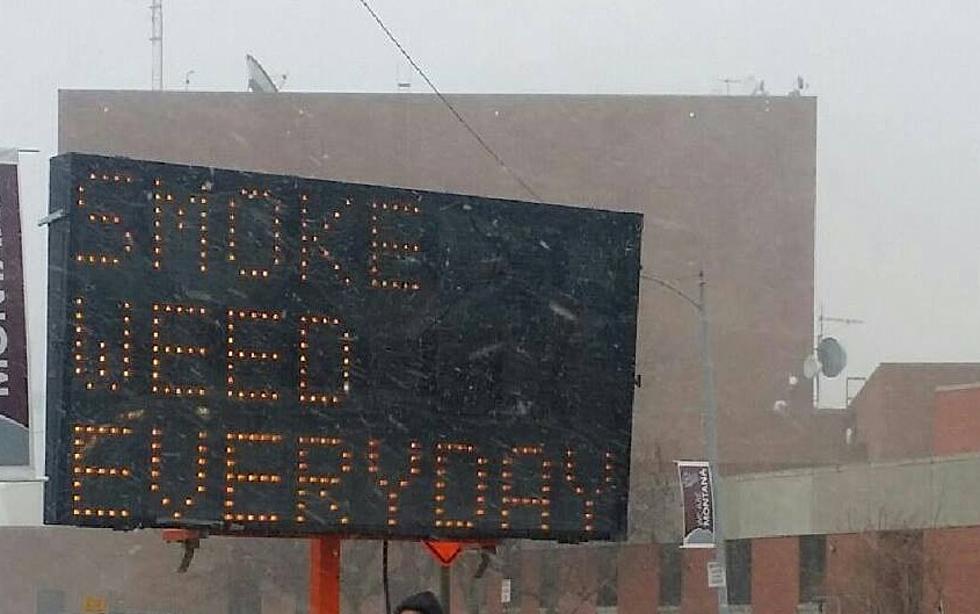 Hilarious Street Sign From the PAST Predicts Future in Montana
credit: Angel
I have a love/hate relationship with Facebook ability to remind you of things that happened years ago. Sometimes they are good memories and sometimes NOT so good. But, occasionally one pops up that instantly transports you back in time.
For example 7 years ago TODAY we were blessed with a hilarious street sign near the UM Law School. A sign that was clearly hacked by someone to project the message to "smoke weed every day." A sign that got the attention of websites like The Cannabist and the Denver Post to comment and share.
According to the Denver Post
When the Missoulian contacted the sign's owner, Professional Construction Services, the company's president Wade Sellers said they had nothing to do with the message and it wasn't an attempt to advocate for the legalization of marijuana.
The now infamous sign also got the attention of Comedy Central. After pictures of the sign went viral, a photo of the sign was featured on an episode of @Midnight with host Chris Hardwick.
Who would know that just seven years later, marijuana would be legal in Montana? Much like the show the Simpsons, and their ability to somehow predict world events years before they happen, this anonymous hacker somehow managed to predict what some Montanans now consider a part of their daily life.
I wonder if the street sign hacker also knew that the artists who perform the song that was the inspiration for the sign, would also be performing during the Super Bowl halftime show 7 years later.
10 Unmistakable Missoula Smells That Could Be Unique Jelly Bean Flavors
If Missoula had official jelly beans, this is what they'd taste like.
WOW: Montana Artist Creates 'Squirrel Warriors'
Montana Artist Bob McEachern takes taxidermy to the next level with his series of squirrel sculptures, '
Squirrel Warriors
.'