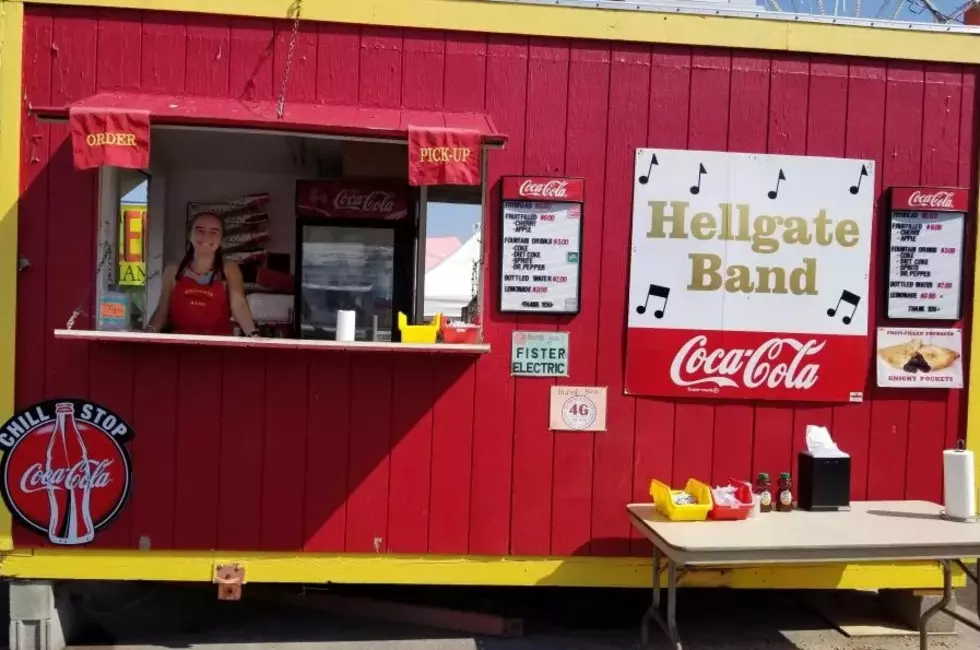 Hellgate Band Needs to Update Fry Bread Trailer to Get to Australia
Photo courtesy of Hellgate Band
If you have visited the Western Montana Fair and you have a heartbeat, then you have enjoyed a giant elephant ear from the Hellgate Band trailer on concessions row. As with everything this year, the Fair was canceled and the band was not able to raise much needed funds for their trip to Australia.
Not only was the Fair canceled, but the Health Department had to shut down the trailer, deeming it "unsuitable for service." Understandable as the thing has been the backbone of Hellgate's fundraisers for 30 years. So the first goal is to replace the trailer, which will, in turn, help the kids raise money to get to Australia, where they will play the Sydney Opera House in 2022.
Their first Go Fund Me fundraiser is going now through the end of the year. A message from the Hellgate High School Band Parent Organization says, "We ask that you give if possible, as we will be charting the future of the HHS Band program, historically known as one of the best band programs in the state of Montana for decades. Let's pay it forward so that by the time this pandemic winds down, we can all visit the Fair in 2021 and buy some frybread from the kids working it!"
10 Most Mispronounced Towns in Montana