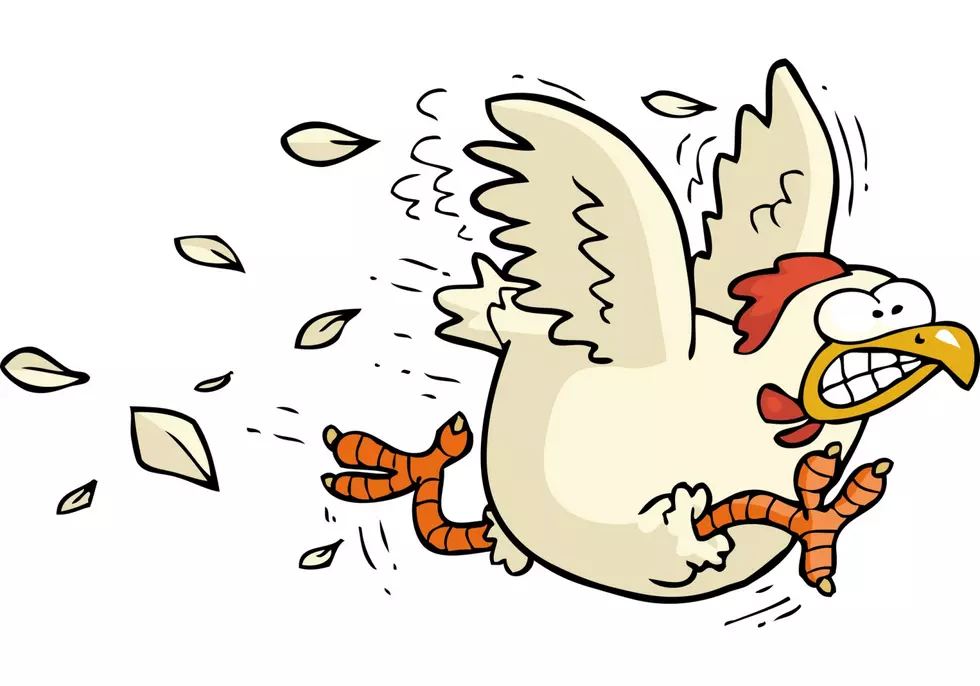 Health Warning: Don't Eat That Road-Spill Chicken
Image courtesy of iStock / Getty Images Plus
So, why did the chicken cross the road? Because it went flying out of a delivery truck. And some people thought it would make a tasty snack.
Now, Montanans have been known to grab a roadkill deer now and then, but AP tells us authorities in Alabama are warning citizens not to eat chicken tenders lying on a highway after the truck was involved in an accident, causing its load to fly the coop.
Boxes of chicken tenders were spilled across a stretch of the road, and motorists began stopping to pick them up. Well, not only did that start to cause some traffic hazards, health officials had to start posting warnings about the hazards of eating food that had spent hours on the ground.
On the other hand, I think if you have enough Sweet Baby Ray's Barbecue Sauce for dipping, you can make anything taste fabulous!