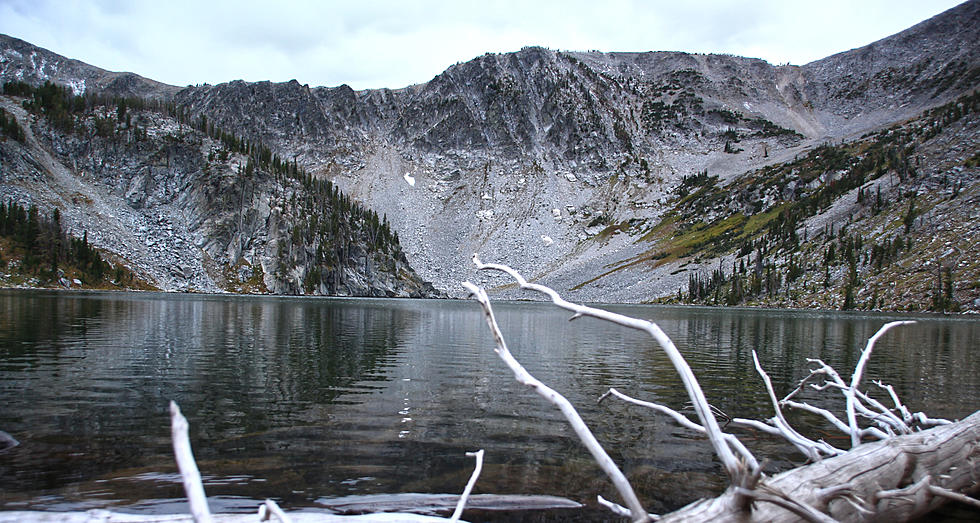 How Did Hank Williams Jr Survive This Terrible Montana Fall?
Dennis Bragg photo
Even today, with the recreation boom in Montana, Ajax Peak is a lonely place.
Sitting astride the Montana-Idaho border, Ajax is a prominent, but not overwhelming summit along the Bitterroot Range, overshadowed by better-known mountains like Homer Youngs Peak.
But it's a prominent point in country music history because it's where, on its steep talus slopes, we nearly lost a legend before he could influence a generation of musicians. And visiting in person still gives you a spooky feeling, and a distinct impression of how miraculous it was that Hank Williams Jr survived a 530-foot fall.
This week, Williams was reflecting on the fall, and his recovery from the accident on August 8, 1975.
"I am a very blessed and thankful man"- Hank Williams Jr
Williams had explained how he'd first come to Montana for a show in Butte when he was still a young man in the mid-60s. In an older video special, he explained how a friend told him about the Big Hole Valley, and he eventually bought a ranch.
It was during those years, Hank loved to climb and hike and hunt. And on that fateful August day, he was with a friend high up on Ajax when he fell. The picture on Facebook shows how he went down a chute, and continued down a snowfield, smashing face-first into a boulder.
It's easy to imagine the emergency when you visit Ajax
A few years ago on one of our rambles, we visited Ajax Lake. And while the weather wasn't conducive for climbing, the clouds lent an ominous air to the little valley and the towering cliffs above. And it really makes you realize how unbelievable Hank's rescue was.
That summer of '75, we were doing a lot of scrambles around the Tobacco Roots and other peaks. But being long before the Internet, the info about the accident was general. We'd learn later how tough it was.
The road to Ajax isn't that difficult, but it's long and slow, climbing from the already remote valley, followed by a VERY rough last pitch to the lake. You're a long way from anywhere back here. It makes the rescue even more astonishing.
And in the mid-70s, there were no well-equipped search and rescue teams. No GPS locators and lightweight, powerful radios. No quickly-deployed lightweight, plastic backboards and medical equipment. Even a high-elevation medevac by helicopter was still primitive. Somehow the pilot managed to find a landing spot a quarter mile away, and 6-men got Hank off the mountain six hours later.
It took doctors at Community Hospital in Missoula 7 hours to stabilize his condition, followed by 17 operations and rehabilitation. Williams has recalled how June Carter and Johnny Cash were the first people he saw when he awoke, and how he remembers every detail of that fateful day. His trademark sunglasses have covered the scars ever since.
Standing at the lake, with the cold wind and dark clouds, you can also feel grateful to those intrepid rescuers and doctors for saving a man who would rebuild his life, leading to decades of entertainment and inspiration for countless musicians to follow.
And that's what we have in common with Hank Jr. A desire to love and explore this great state, but always with humility in such a wild, beautiful, dangerous country.
Hank Williams Jr Through the Years
Hank hangs out with his friends.